Day 20: Colby, KS to Norman, OK
The last day of Tour 2 didn't disappoint. Storms were due to form not far from Dodge City, KS, so we headed there for a quick lunch stop to assess the weather etc. We left and headed south into Oklahoma where storms started to form just over the border, over the red soil: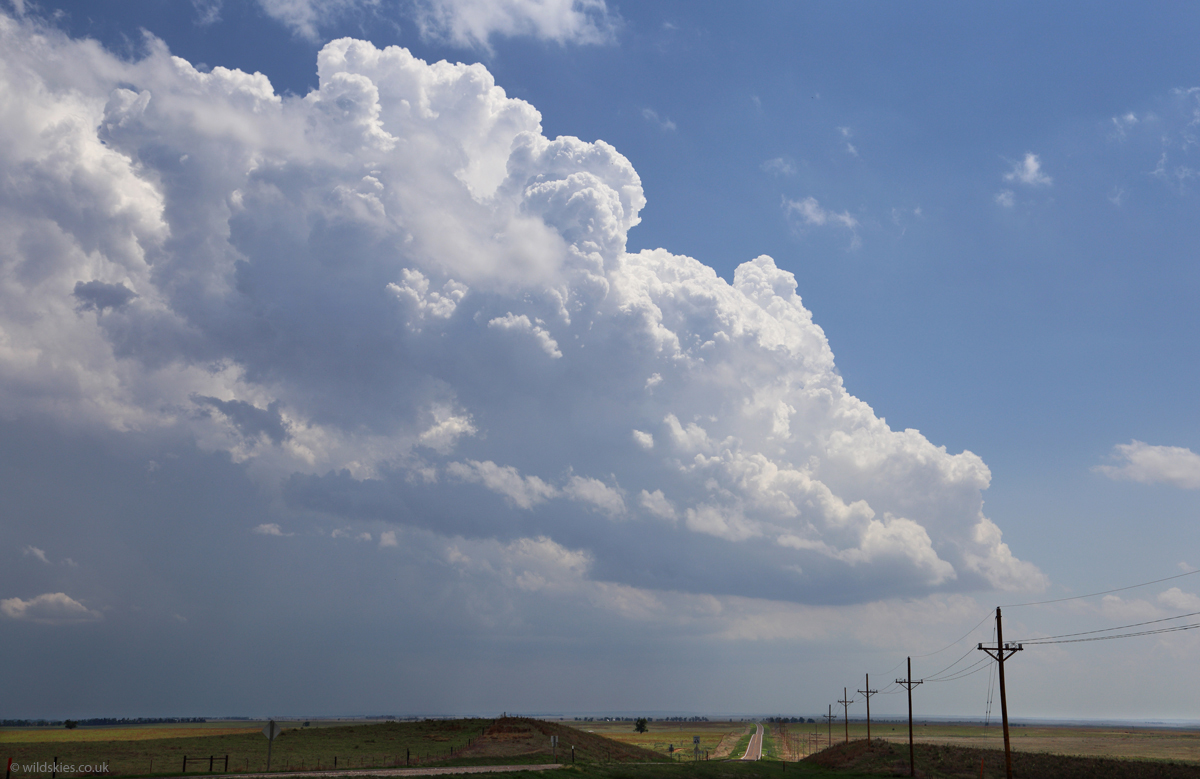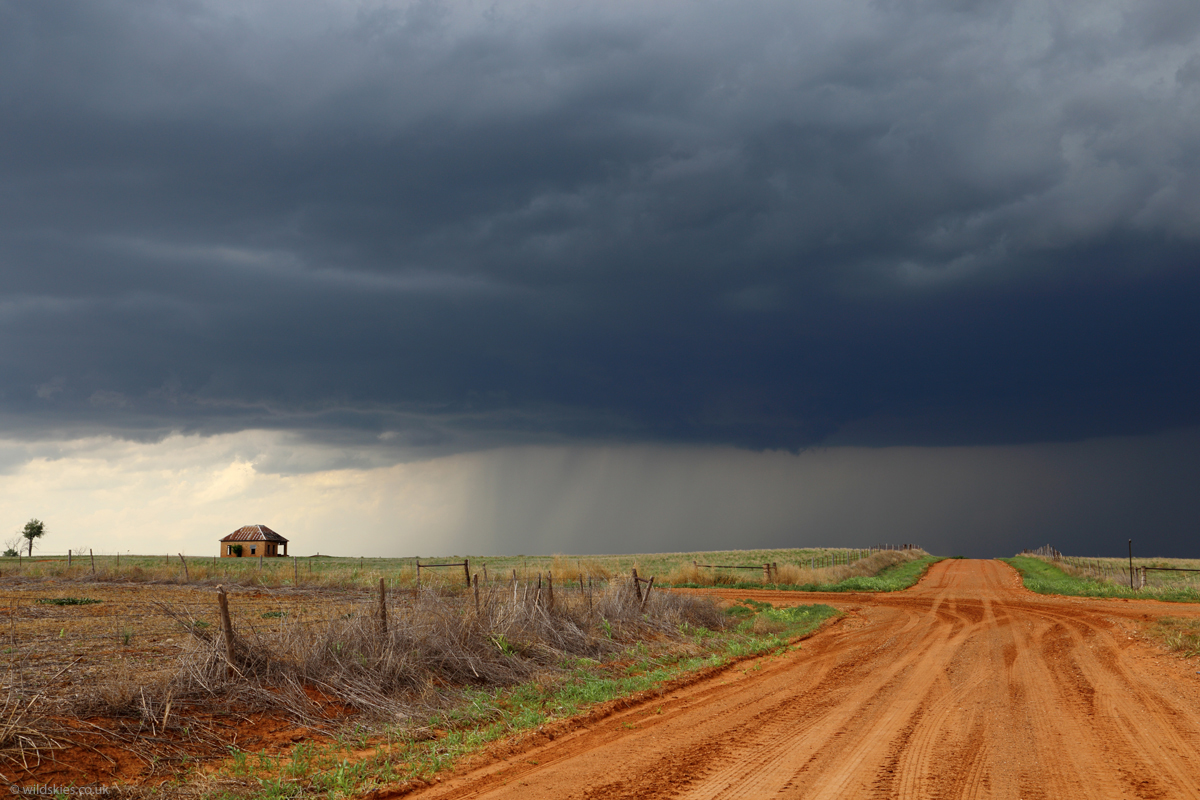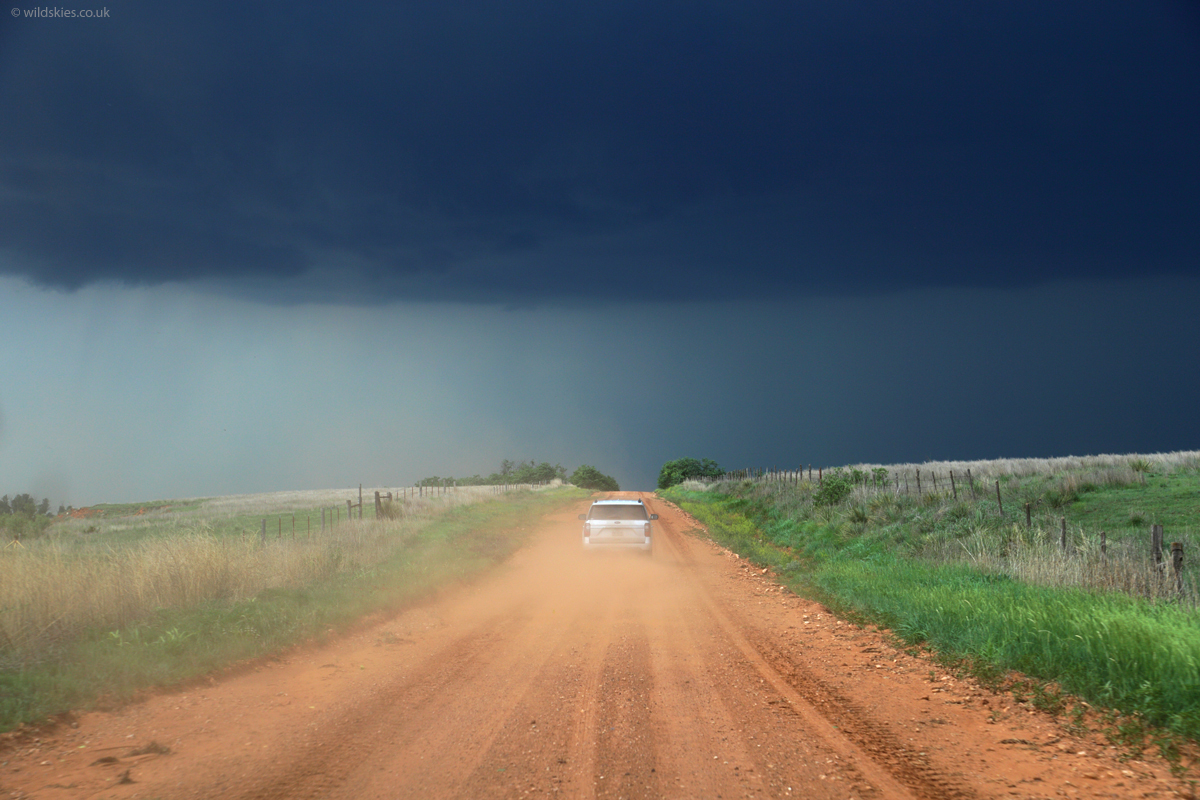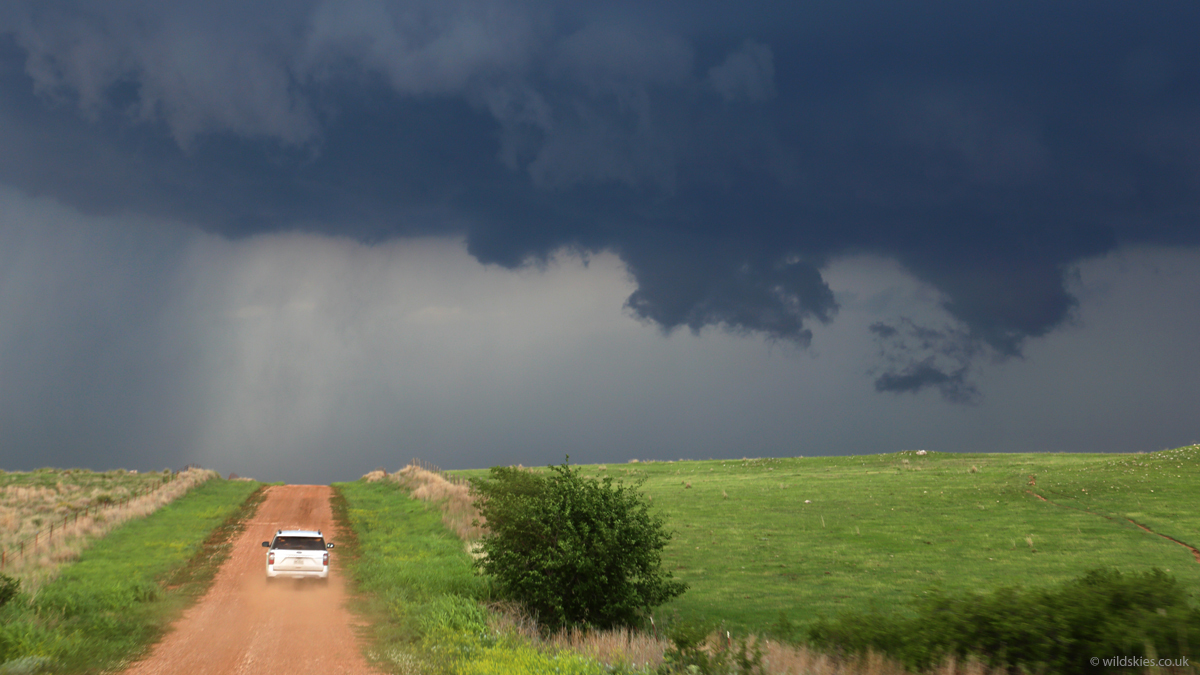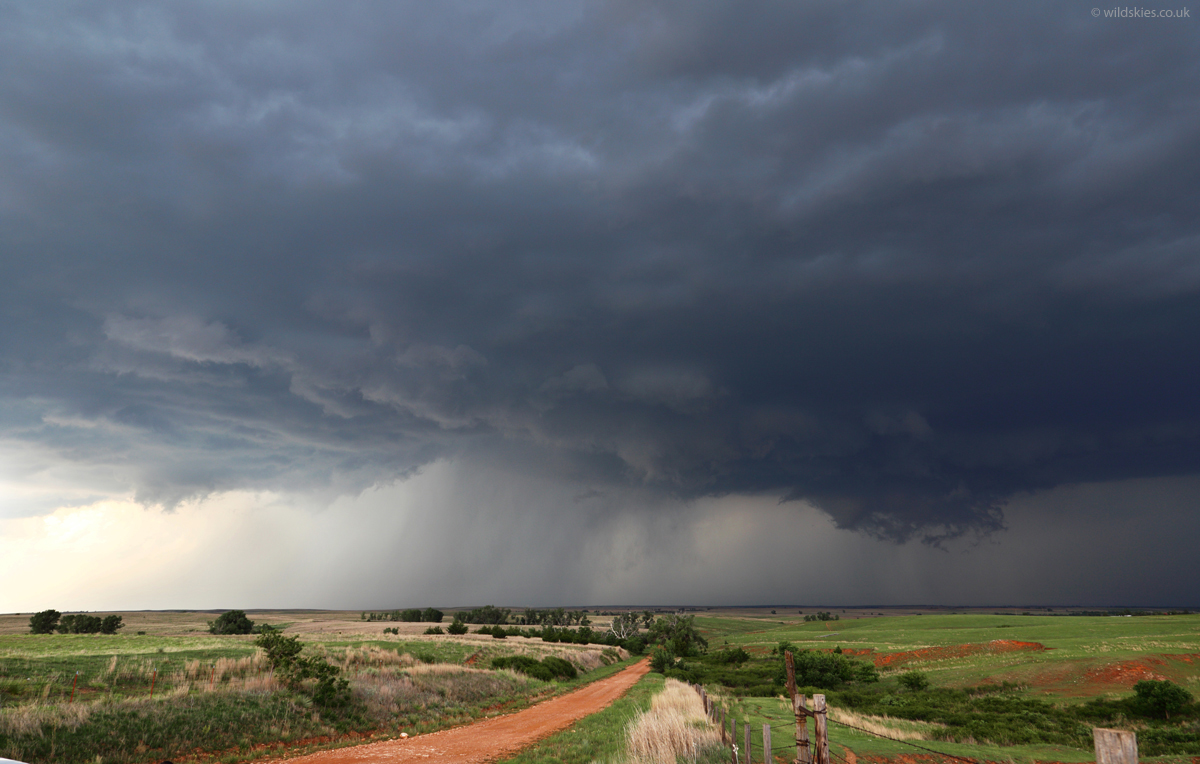 The storm really started to wrap up whilst we drove along, developing a mean-looking wall cloud near Buffalo, OK: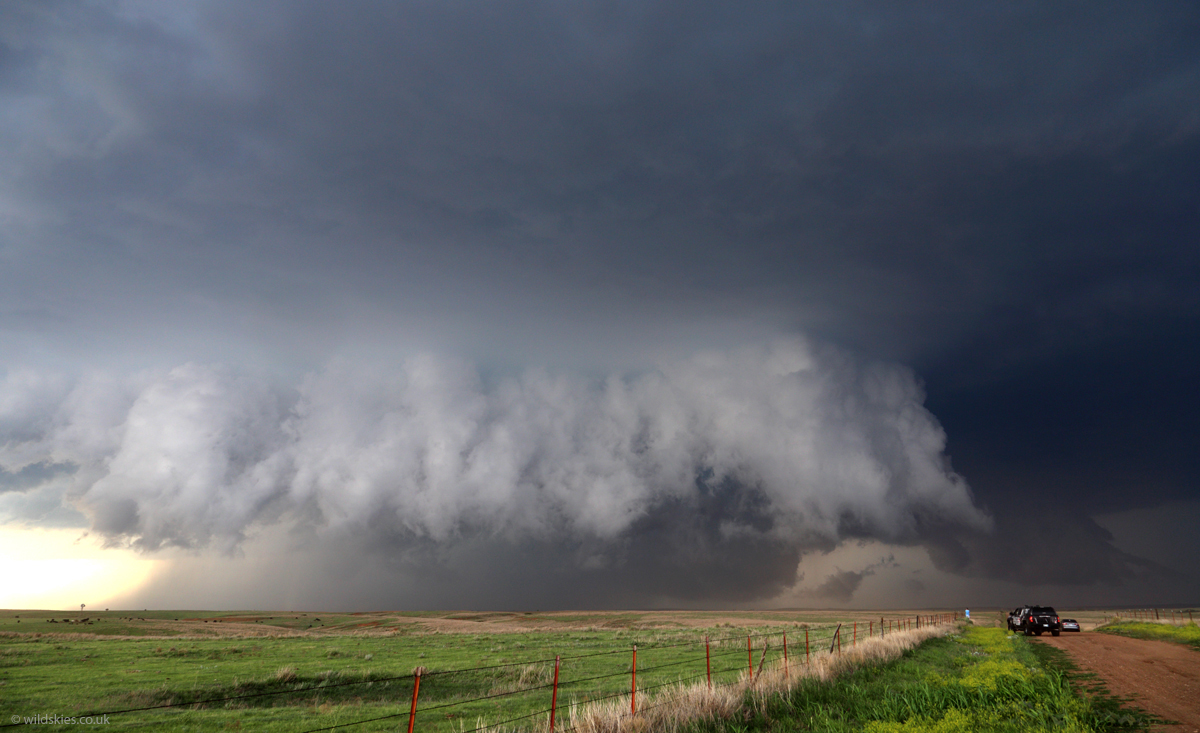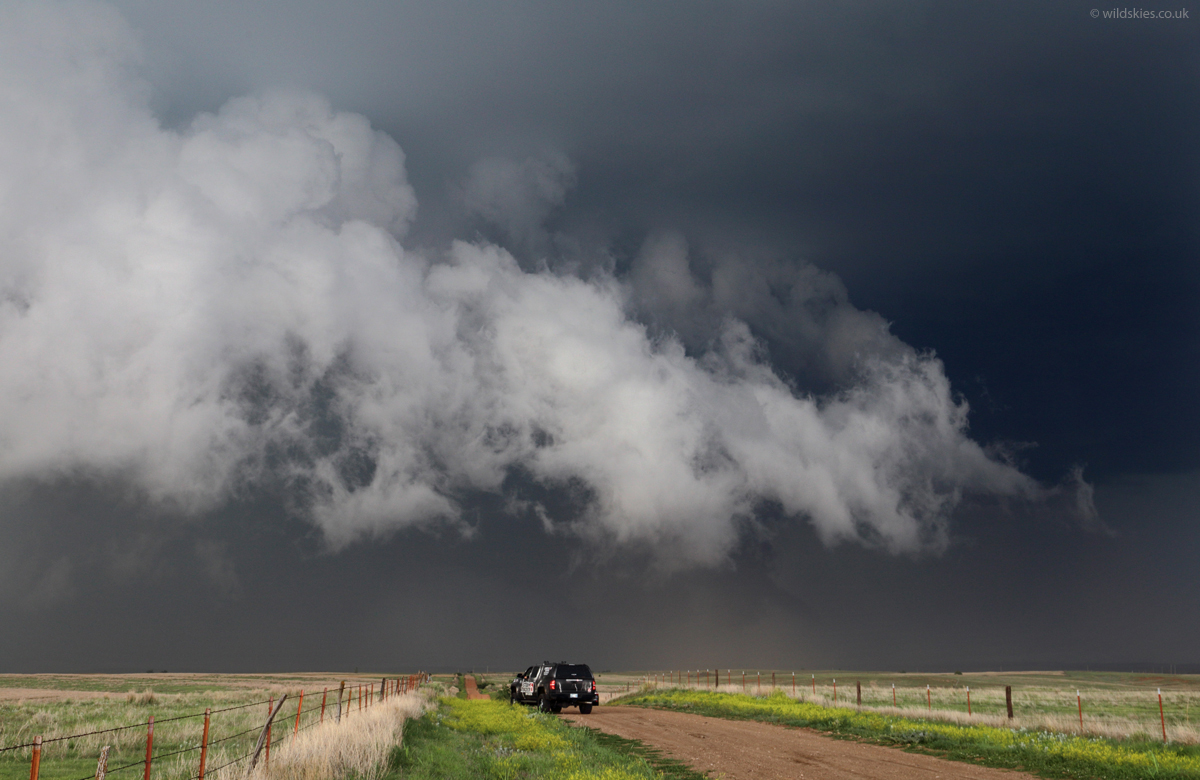 Another impressive storm formed to the SW with an impressive hail/rain core. Whilst viewing from several miles away a few 1 inch hailstones fell out of the anvil and we made a quick retreat!: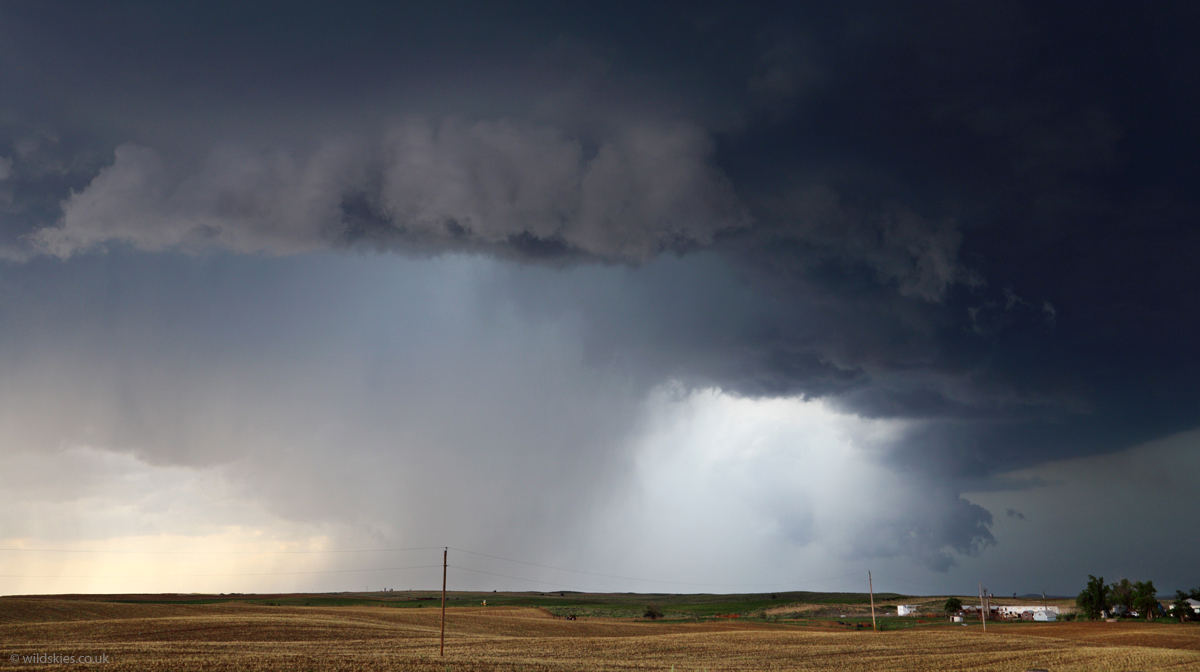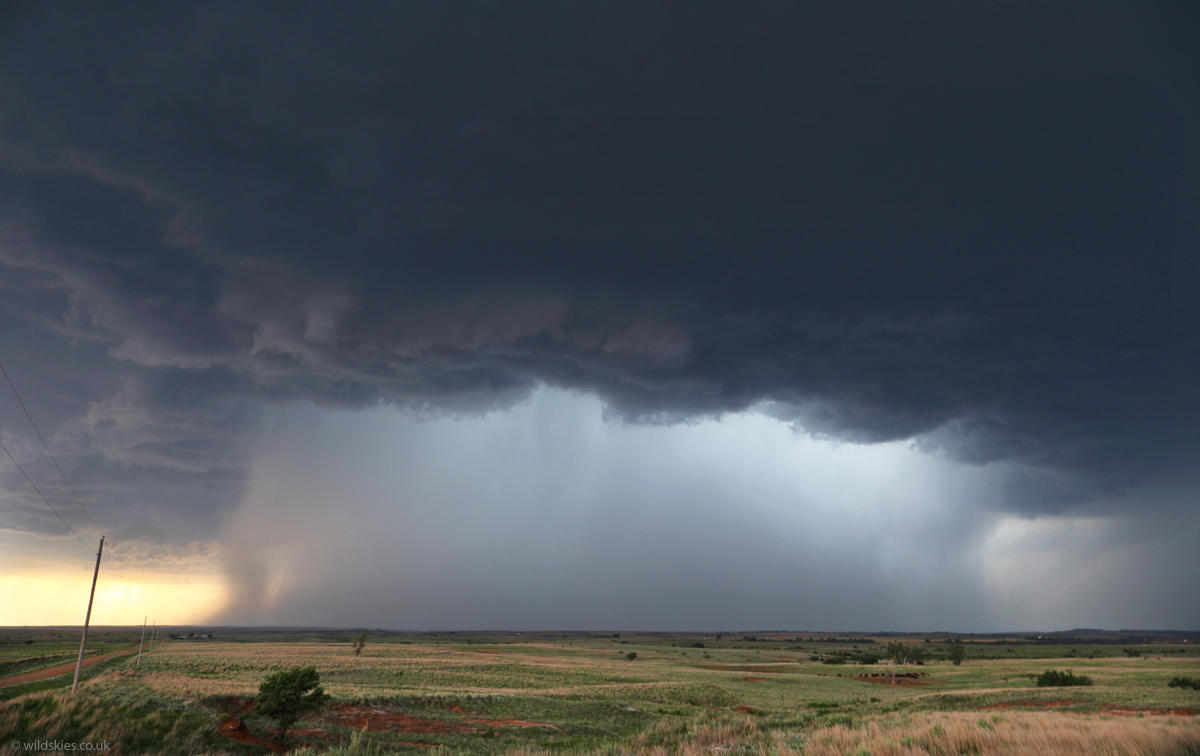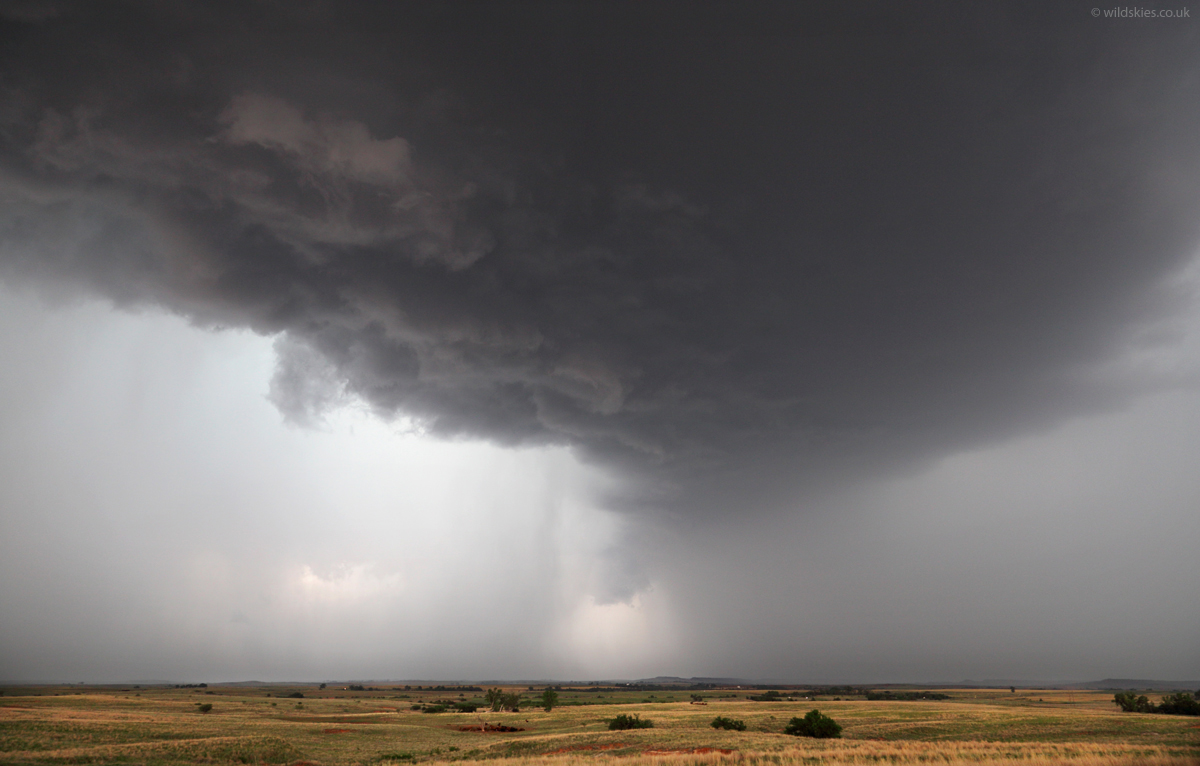 Near the town of Waynoka, OK a very strong storm, with 40-50mph inflow winds formed. A powerful CG started a grass fire not far from our location: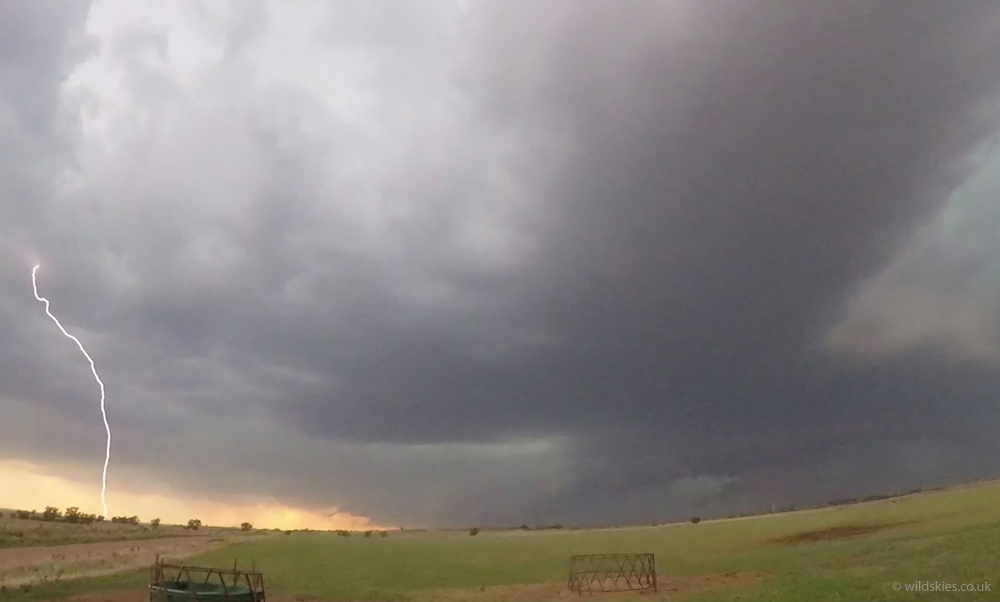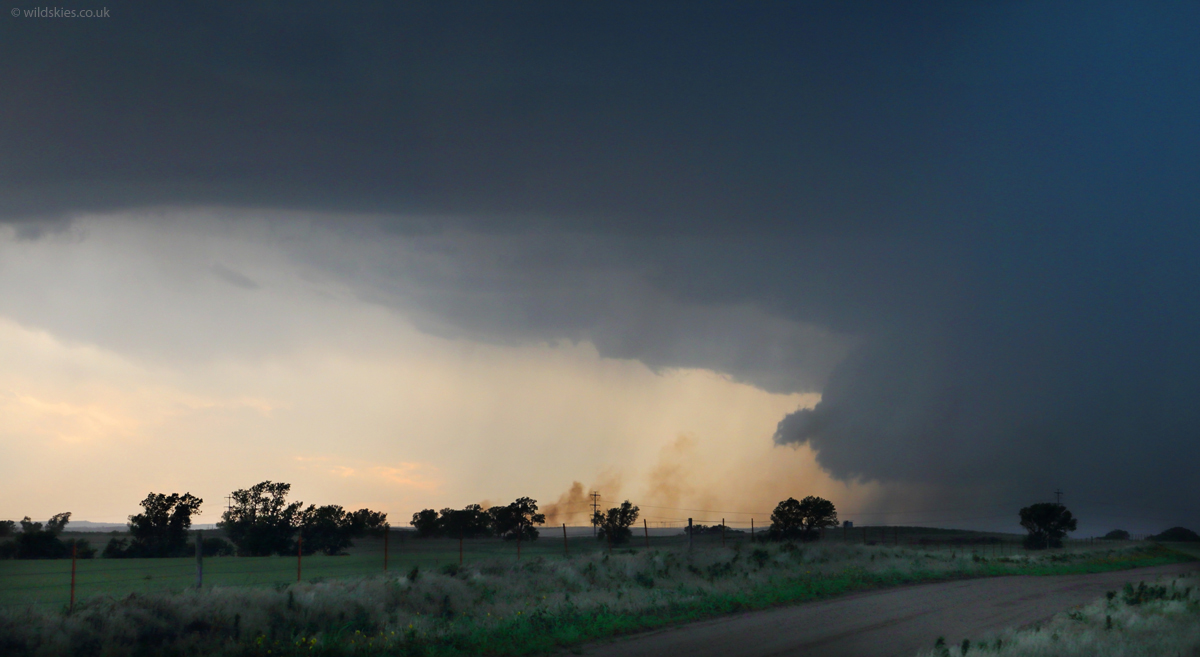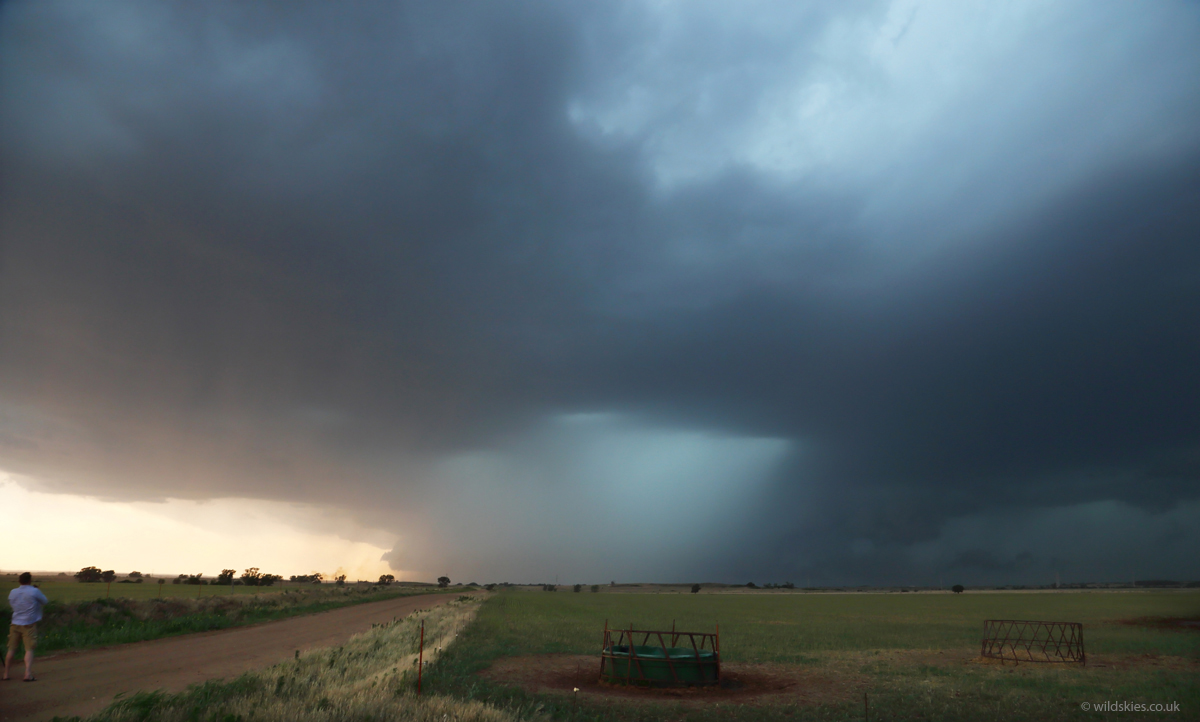 We drove through Waynoka just as the storm moved overhead. We stopped just outside the town as the stormed rolled over, our phones all ringing out with tornado warnings. There was a tornado reported around this time, but we didn't see anything from our location. Certainly there was a low, rotating wall cloud: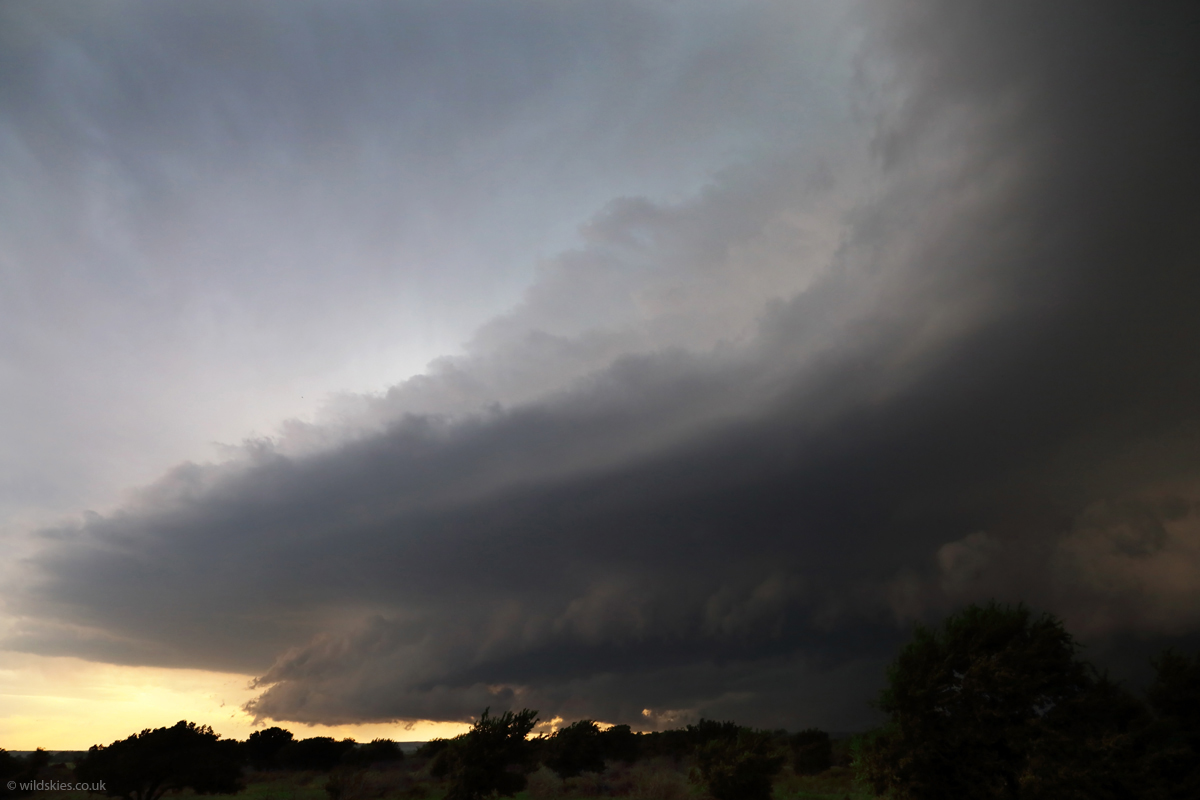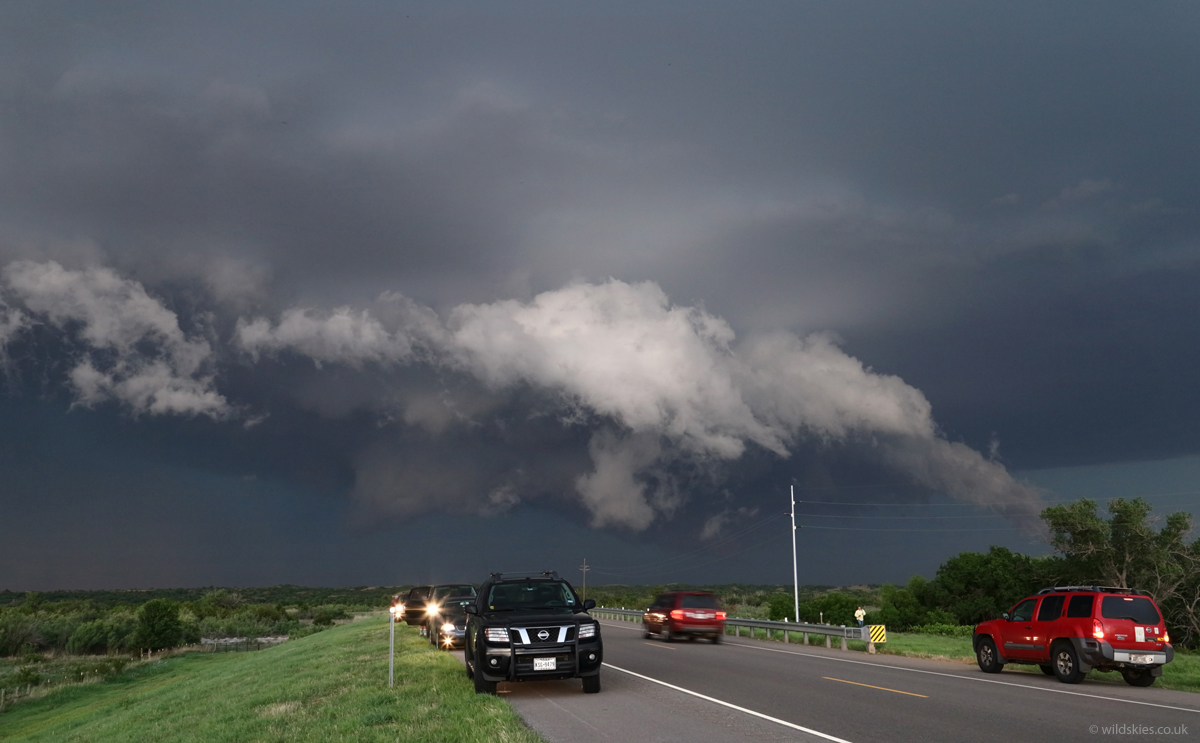 We carried on, trying to keep ahead of the storm. The structure got even more impressive as we pulled over near Fairview, OK, with some amazing laminar updraughts. A fitting end to 2 fantastic tours. Thank you Netweather/Weather Holidays!