Day 2: Midland, TX to Amarillo, TX
We left Midland in drizzle, after seeing an impressive parade of motorbikes for Veterans' Day that took about 15 minutes to pass our hotel! Our destination was further north into the Panhandle area, and after lunch in Amarillo, we briefly stopped at the Oklahoma border near Stratford: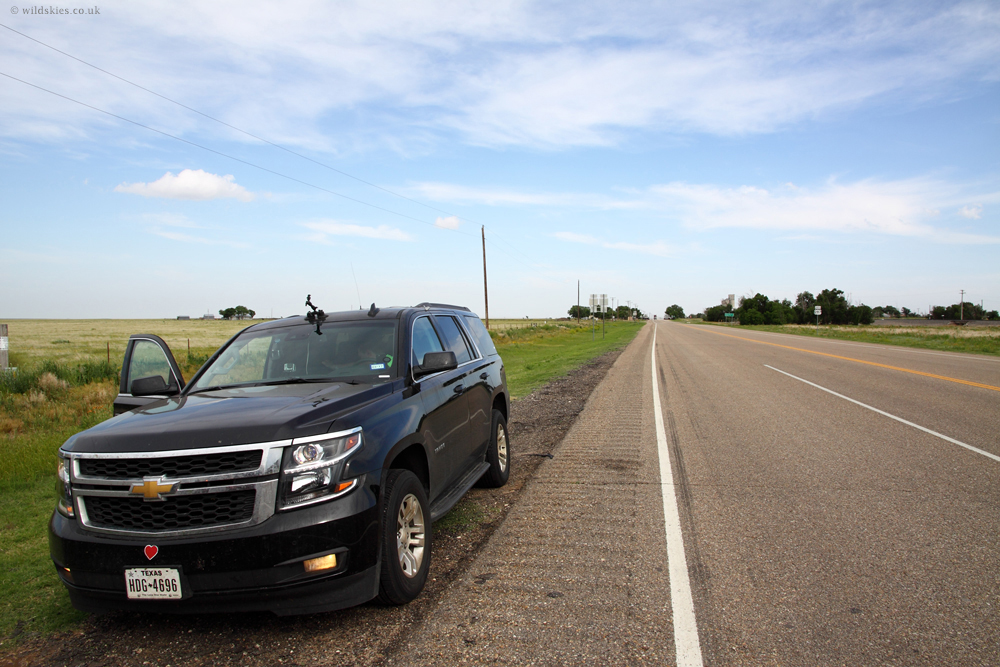 We headed back into Texas and towards the SW, where the only decent-looking storm in the area had formed, but wasn't looking great visually yet. On the way we took a fun detour down a long dirt road and encountered lots of tumbleweed and a couple of diversions due to flooding, not to mention some epic views across the empty plains: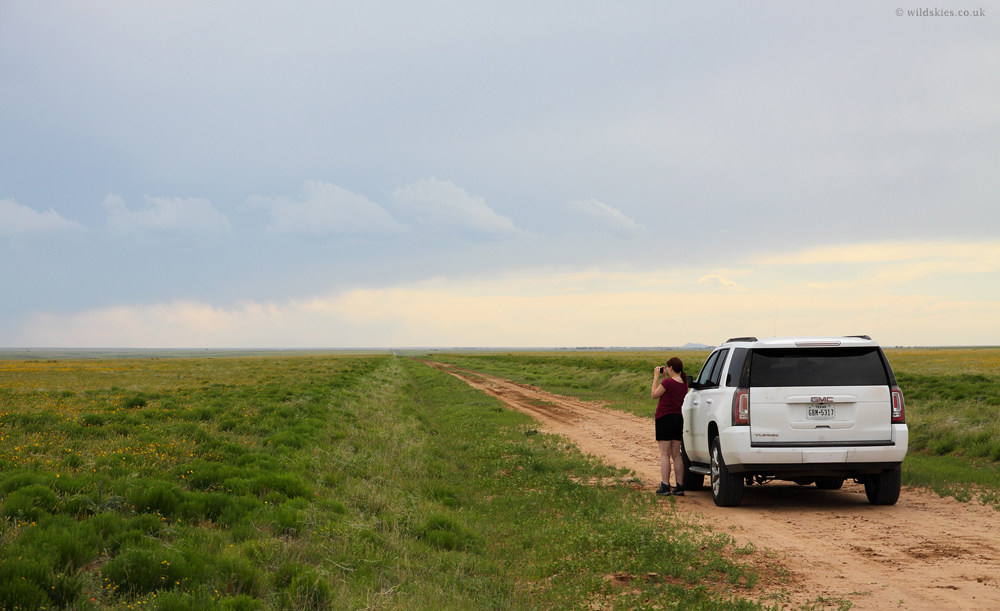 At the end of the dirt road, a typical Texas highway...deserted, with our storm visibile to the west: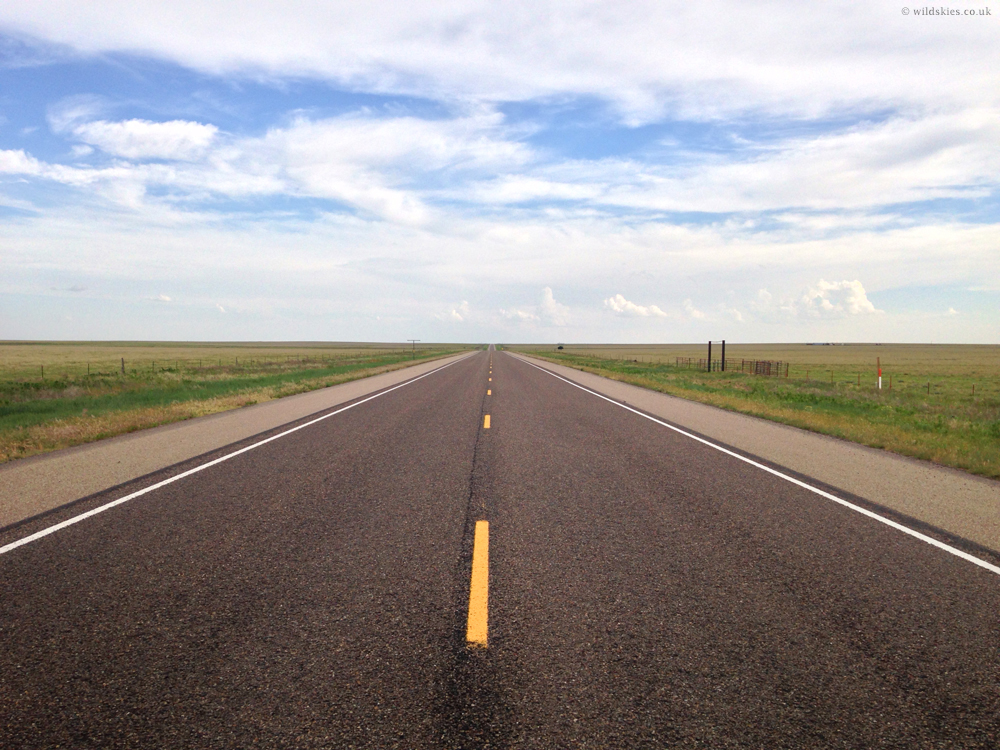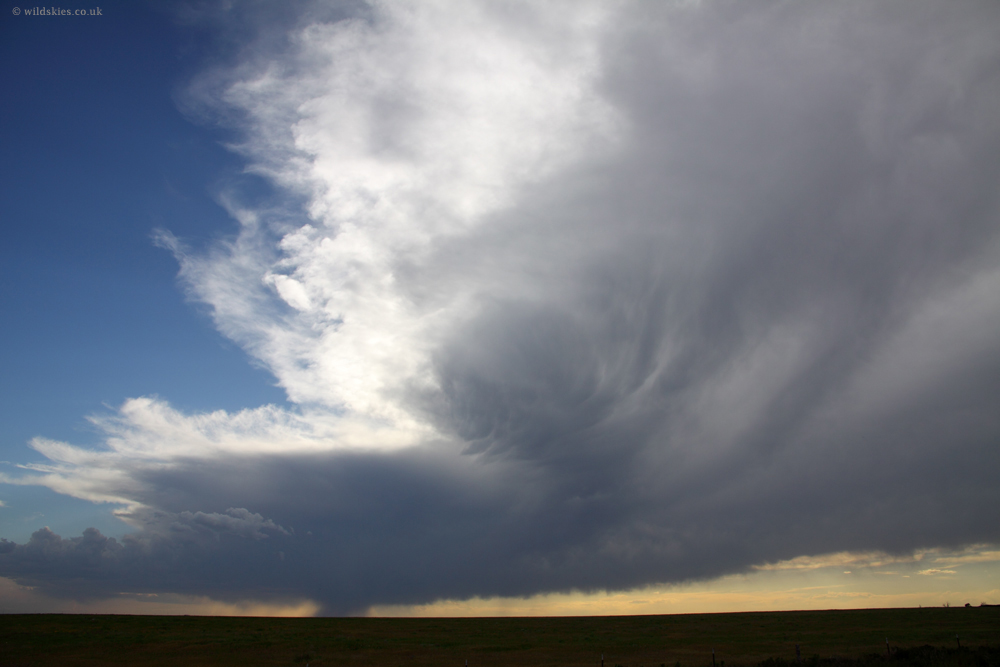 As dusk approached we stopped in Dumas, TX. Over 100 miles to our south was a big storm over north Texas which briefly went severe I believe but eased off towards sunset. It had an impressive overshooting top for a while: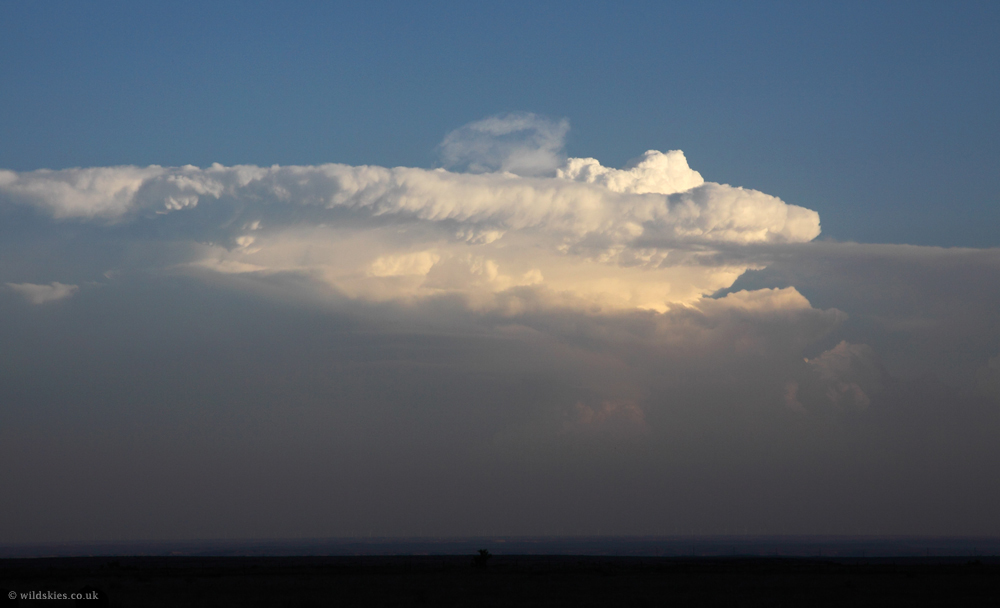 Meanwhile, the storm we'd been watching for around 2-3 hours not doing much, suddenly took off with exteremely rapid convection. There were several seperate cells to begin with: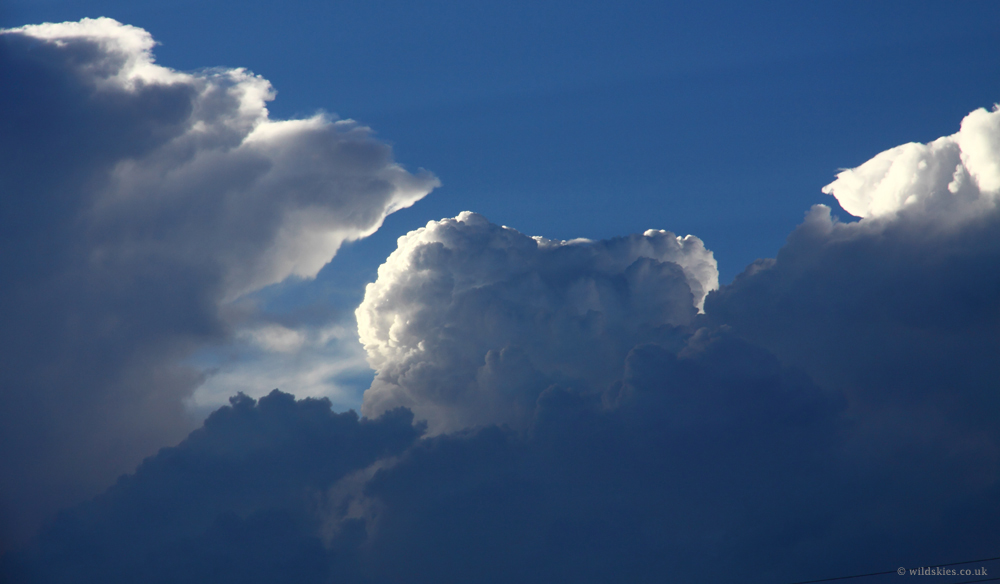 Towards the NW a stunning scene as the Sun set behind the developing LP storm. Lightning was near constant now in the anvil to the north. The base of the storm is around 30-40 miles away in these two shots: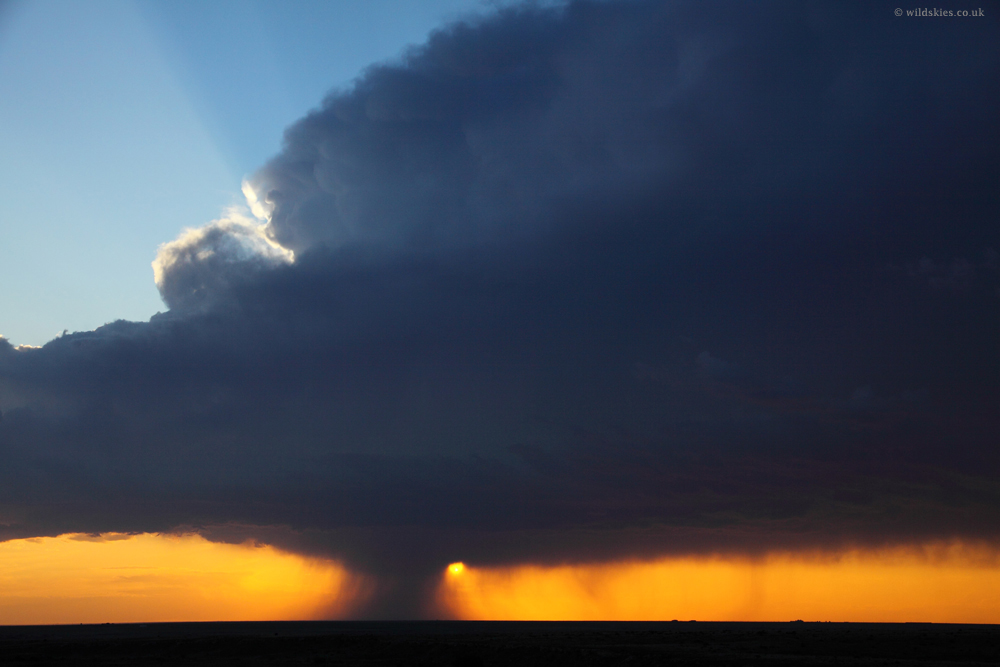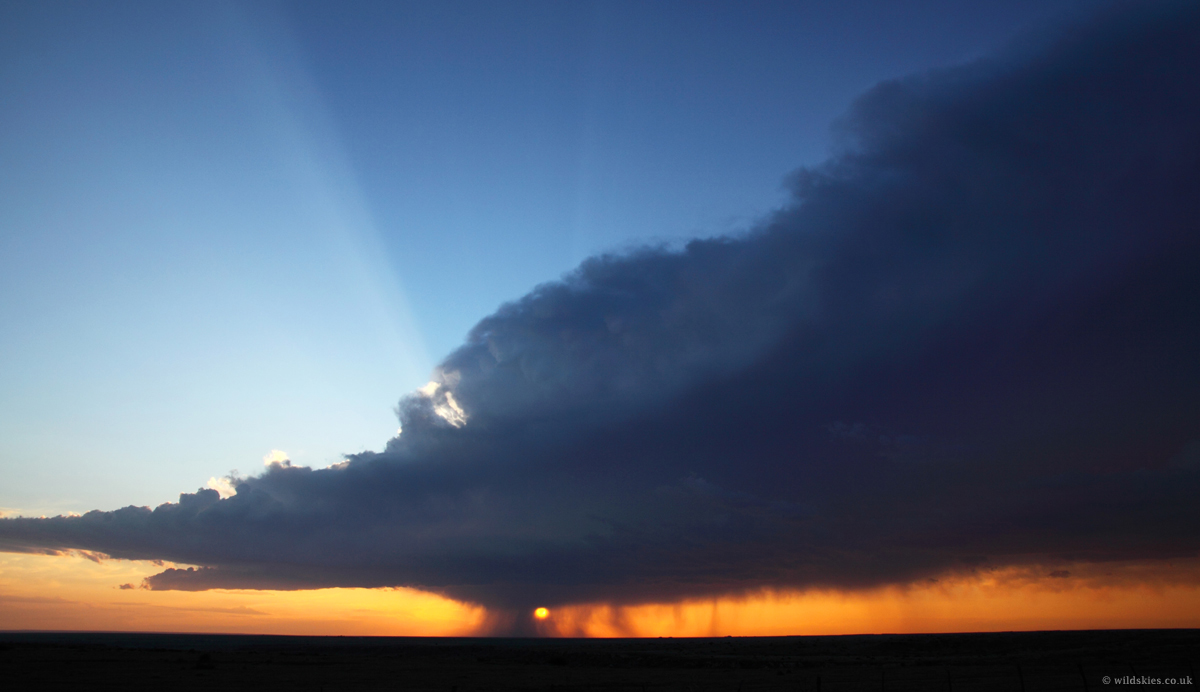 We repositioned a few miles down the road to get some lightning shots as it really ramped up. Lightning was flickering from several areas of the storm now, with anvil-crawlers and a few CGs. We all got bitten to death by mozzies though!: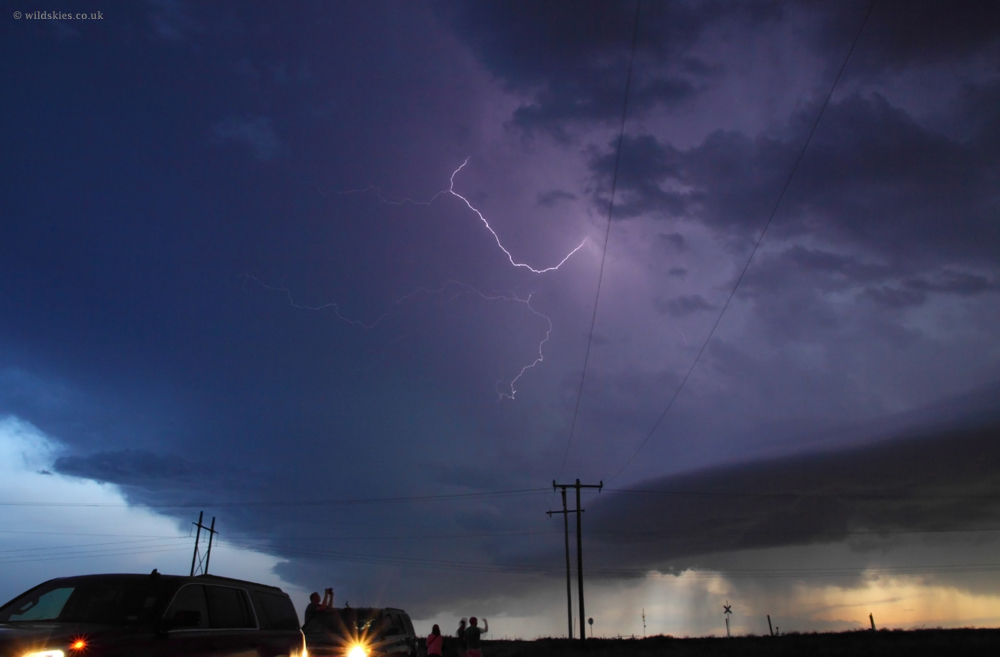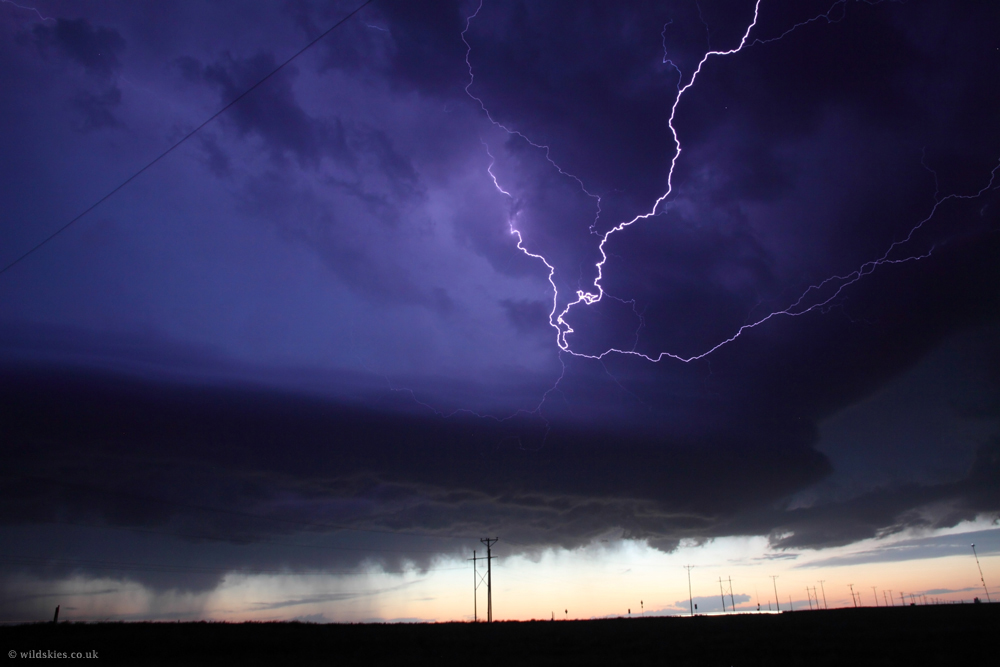 The storm evolved into a spectacular supercell with CG lightning raining down, passing through sunset colours on its way to the ground. We pulled over to let it slowly come towards us, near Channing, TX: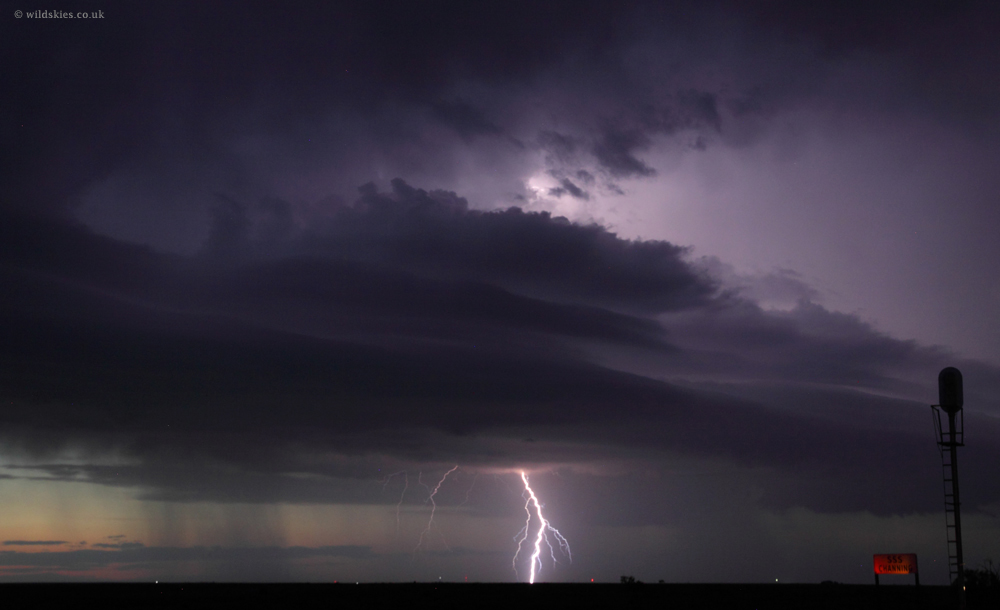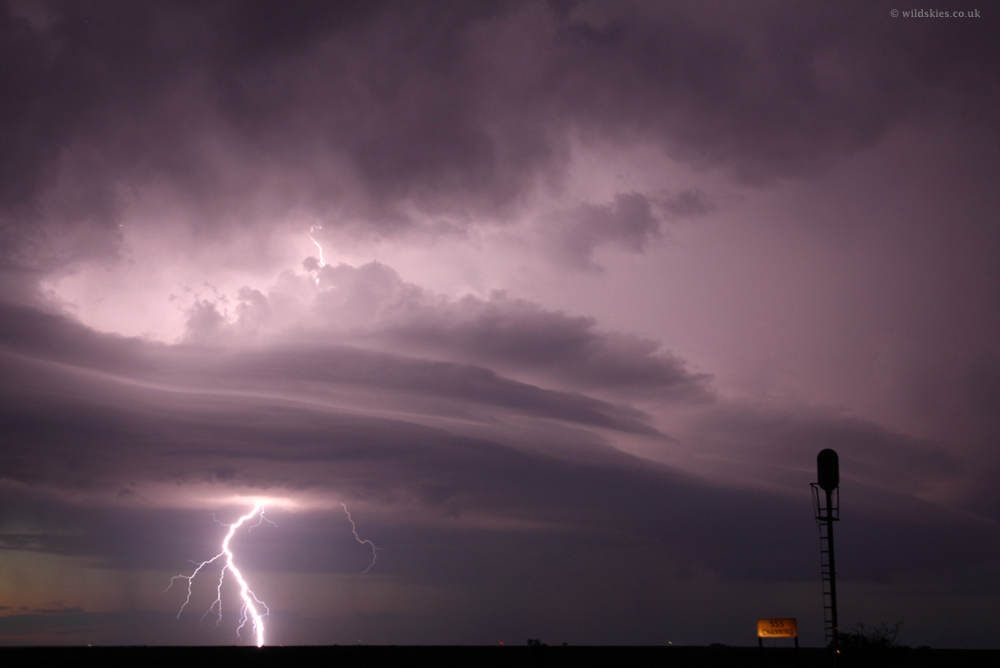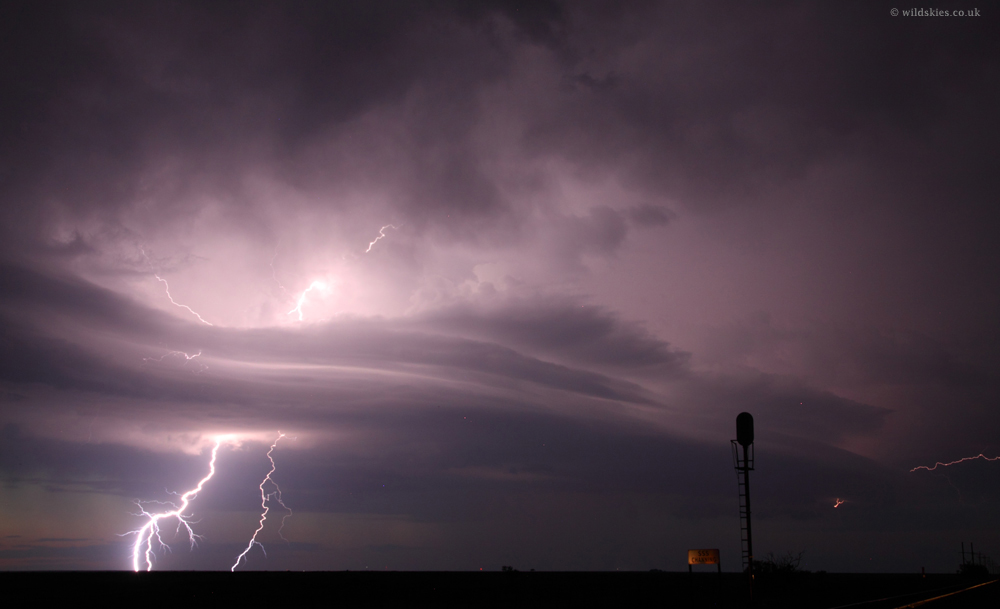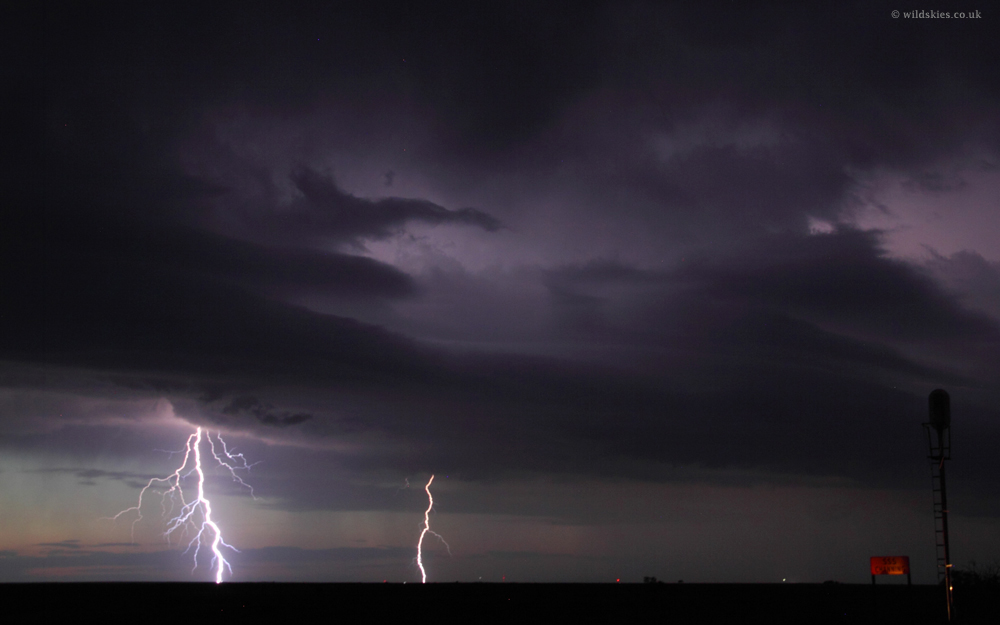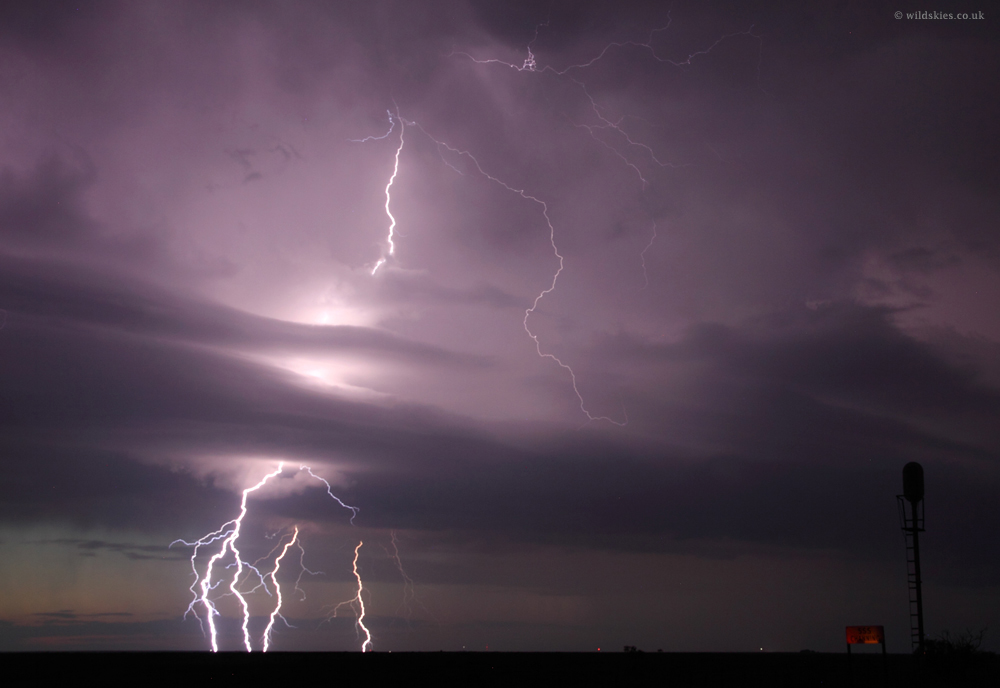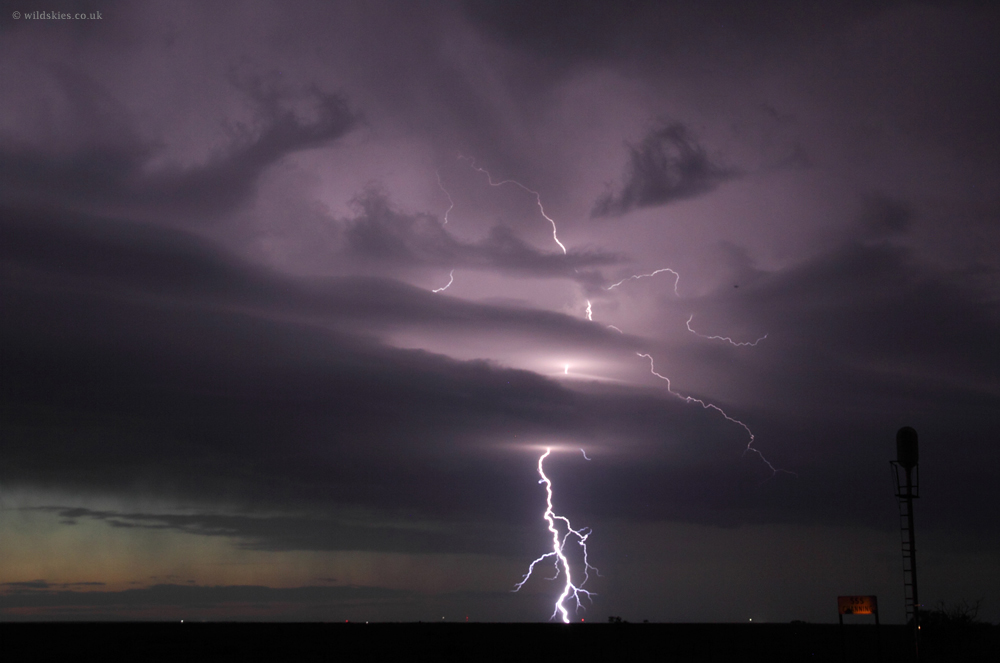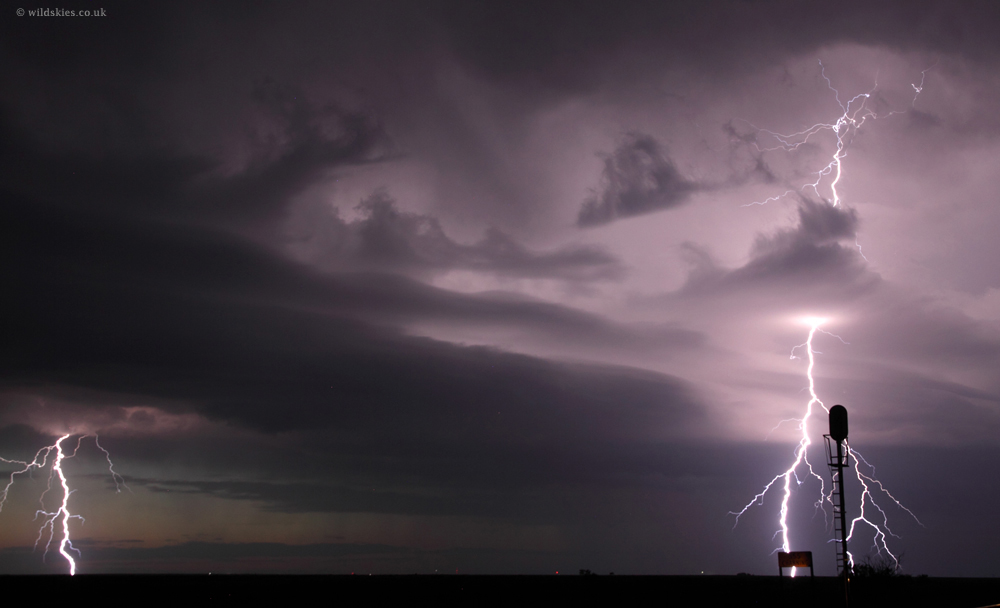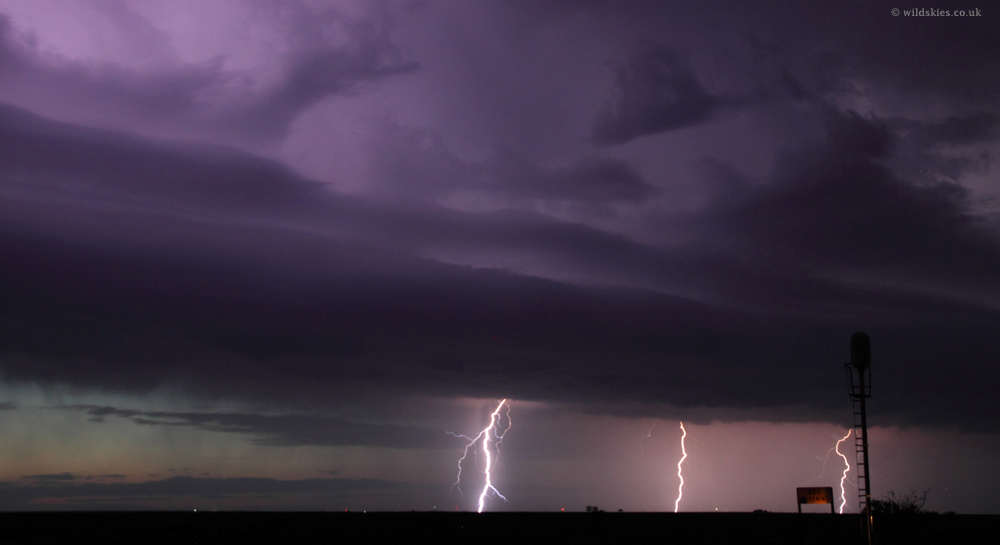 It continued to develop, passing through a classic supercell structure and then into an HP storm (High Precipitation). It was probably the most spectacular lightning display I've ever seen; certainly nothing I've seen in the UK comes close: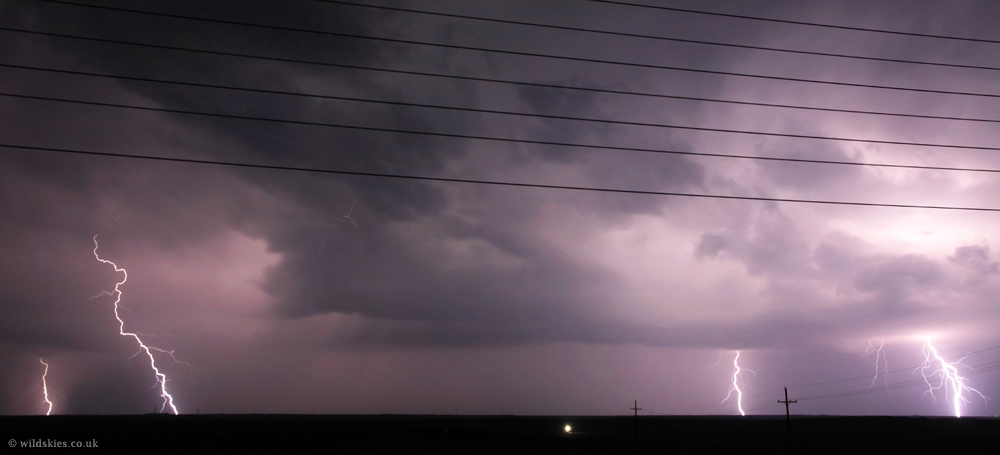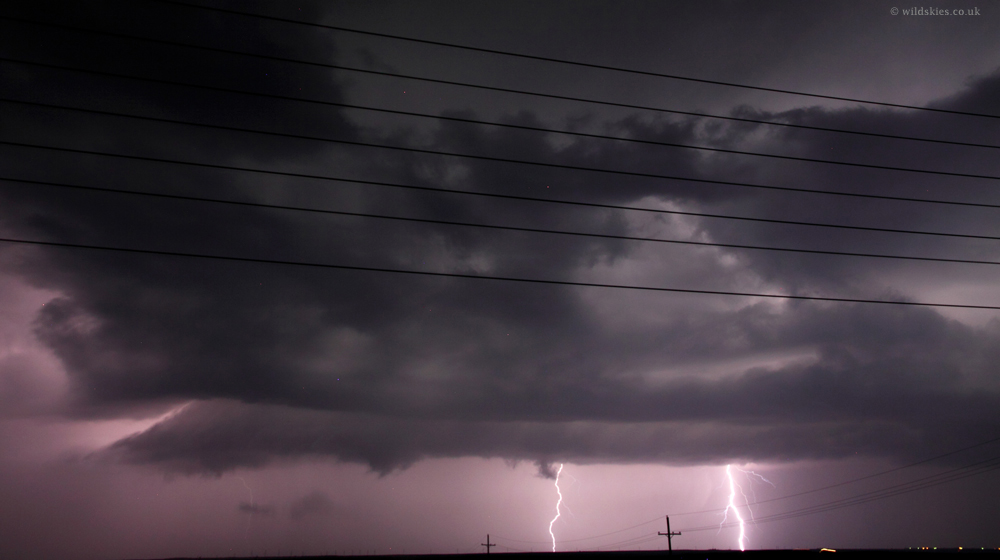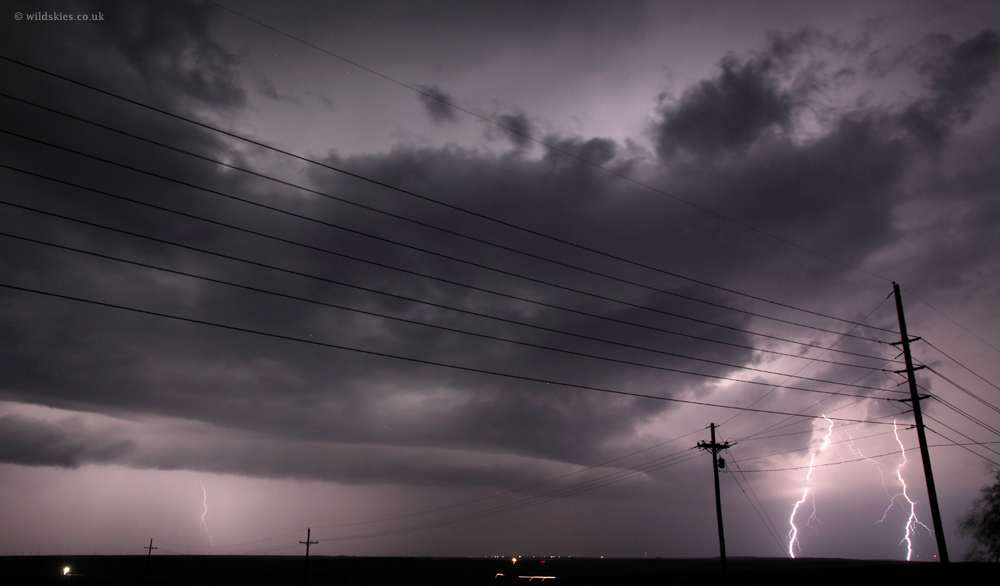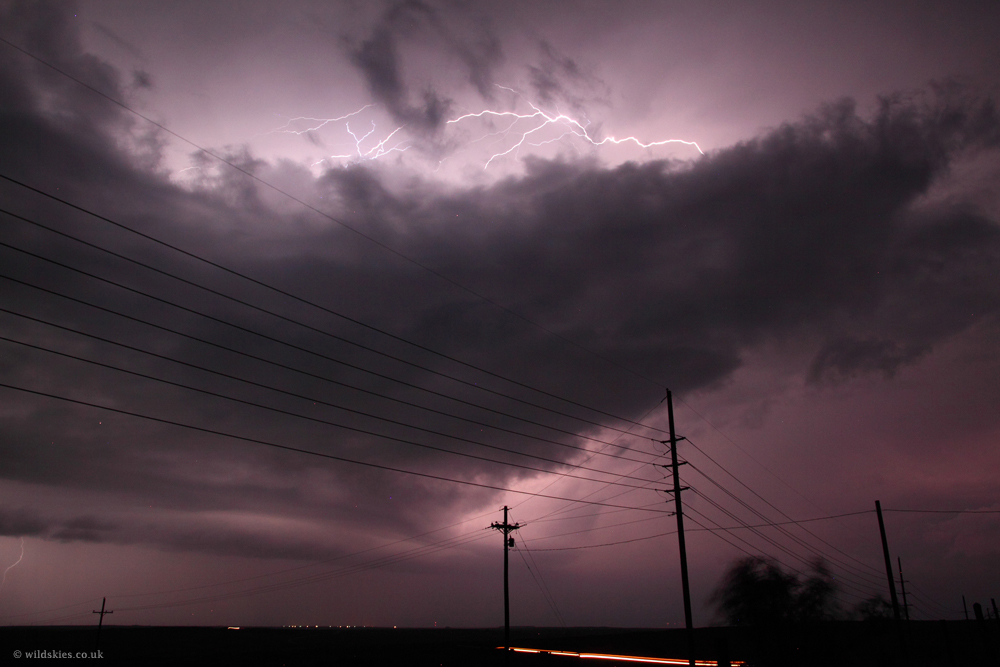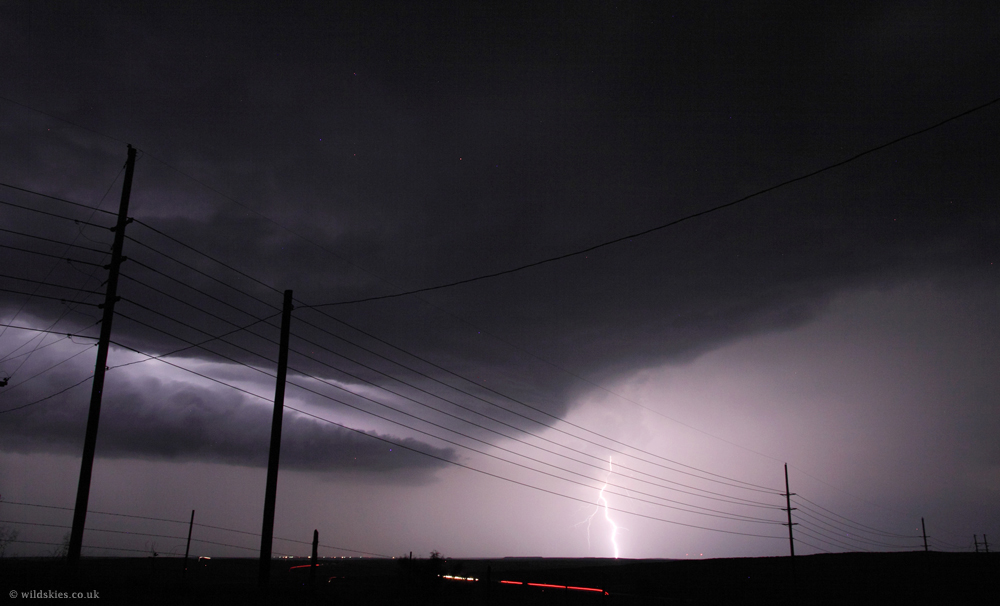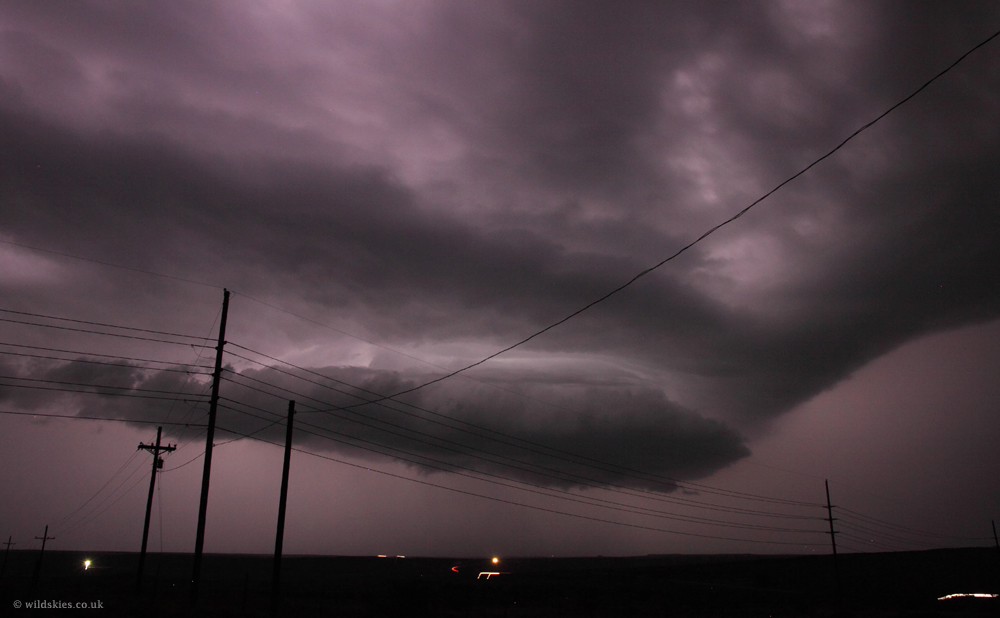 Before it caught us up we continued SE, deciding to stay the night in Amarillo. The same storm later developed into a linear system and we watched it approach our hotel from the comfort of our balconies. It finally hit at around 1 a.m. giving us another spectacualr show of lightning, small hail and torrential rain. I managed to catch this 'tower' lightning as a tall radio tower on the outskirts of the city initiated a ground-to-cloud strike: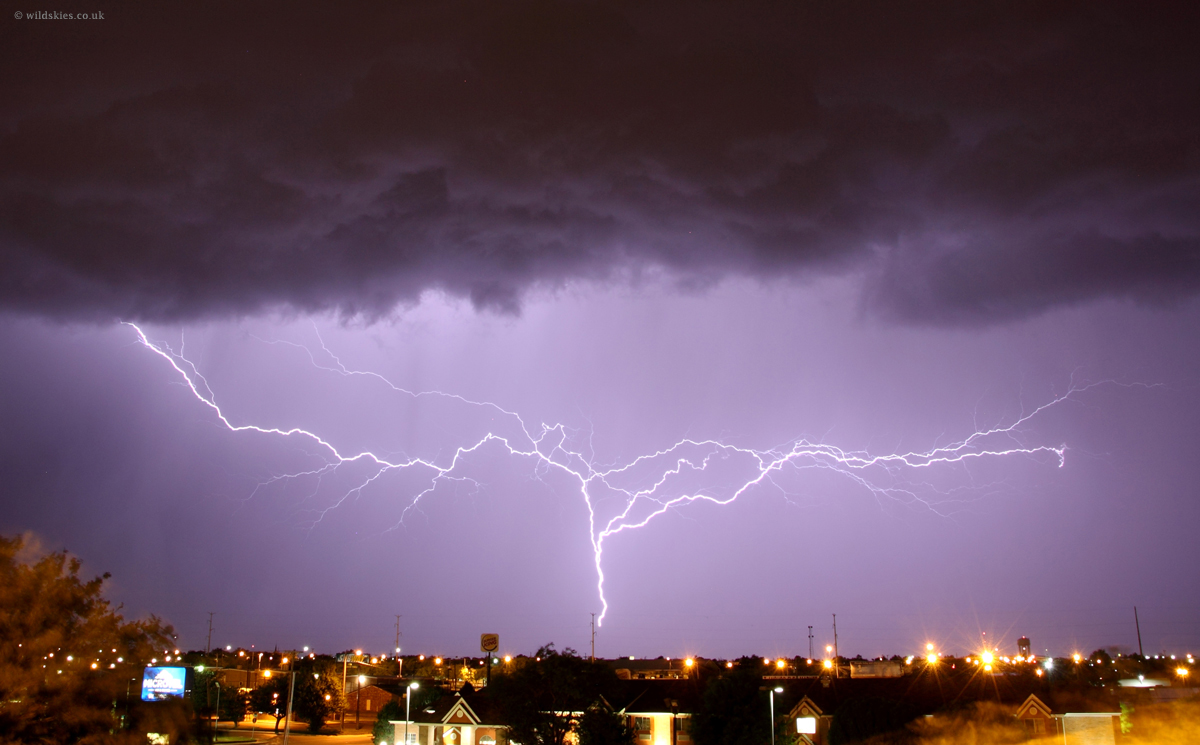 Close ground strike!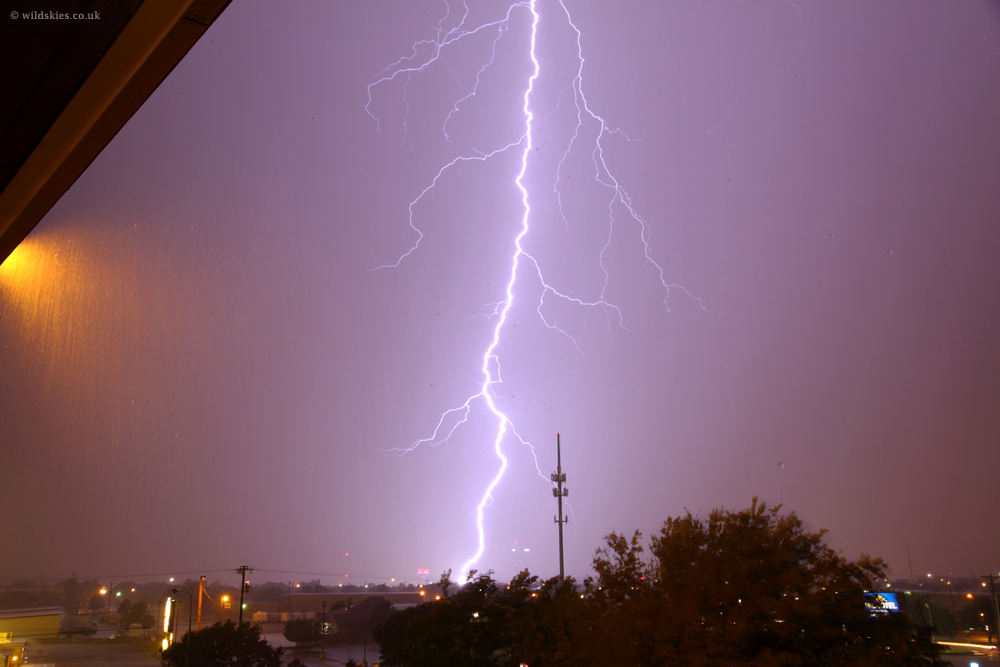 The last two are from under the car-port at the front of the hotel - a handy rain shelter. Whilst we were here we saw a car pull in with completely smashed windows, indicating the storm produced some big hail nearby!