July 21st: Lightning, English Channel
Summer 2013 has once again proved to be very quiet thunderstorm-wise in south Hampshire so far. Widespread storms have been common across the whole of the UK and Ireland, yet we have missed every event (5-6 in total to the end of July). I was lucky with this storm, as it brushed to the SW of my location, to the west of Poole, Dorset, just after sunset. We were treated to some crepuscular rays at sunset as an added bonus: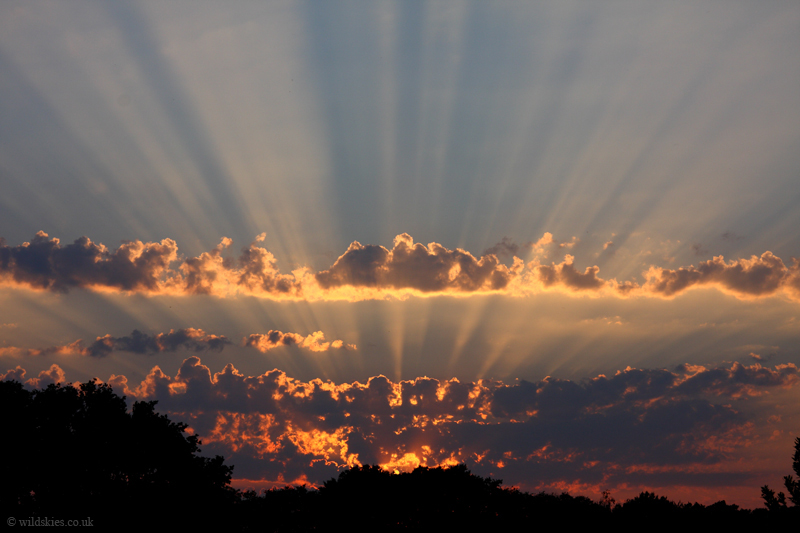 As the Sun set, a thunderstorm quickly developed just off the Dorset coast. Frequent lightning was visible from the isolated cloud, even though it was a good 50 miles away. I headed to a vantage point in the Forest for a better view. Unfortunately lightning had mostly died out as it moved near the land, but it produced the largest anvil of the year so far: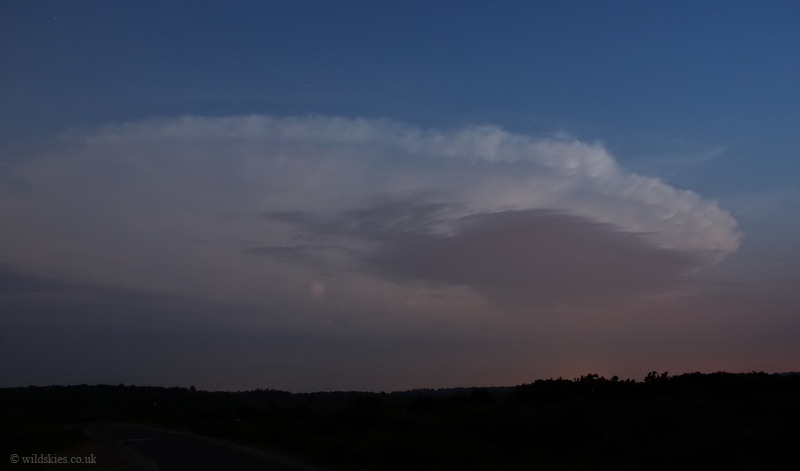 Next, I headed back to the coast to try my luck at seeing some lightning. It was very infrequent (maybe 1-2 strikes per minute), but I managed a couple of shots. The lightning was over 10 miles away, as the thunder was barely audible, even over the sea: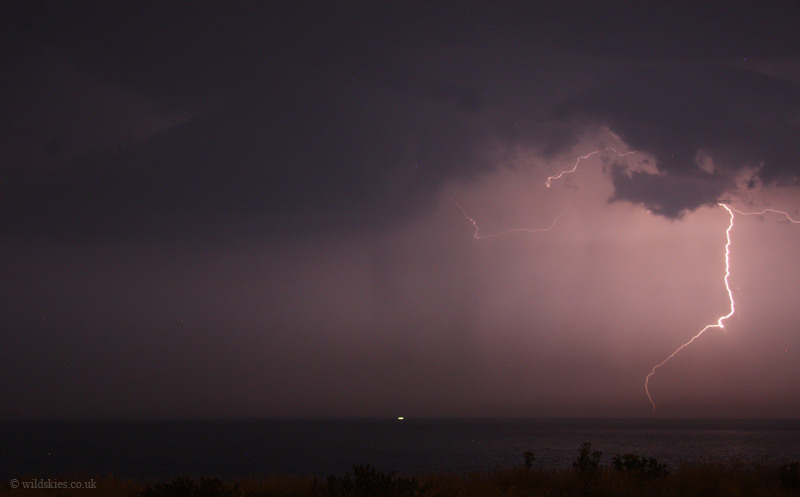 I have a feeling that might be it for any more lightning photo chances this year, but we will see.