September 28th: Evening Gust Front and Supernumerary Rainbow - Hampshire Coast
This was another surprise 'event' on the evening of the 28th. The day had been largely overcast with not alot of interest in the skies apart from a couple of slow-moving moderate showers. I noticed one of these showers heading in my direction, but didn't really pay it any attention, until someone pointed out the interesting clouds outside! When I looked out of the window, a very impressive gust front was working its way overhead. I quickly rushed for the camera and got this shot looking NW: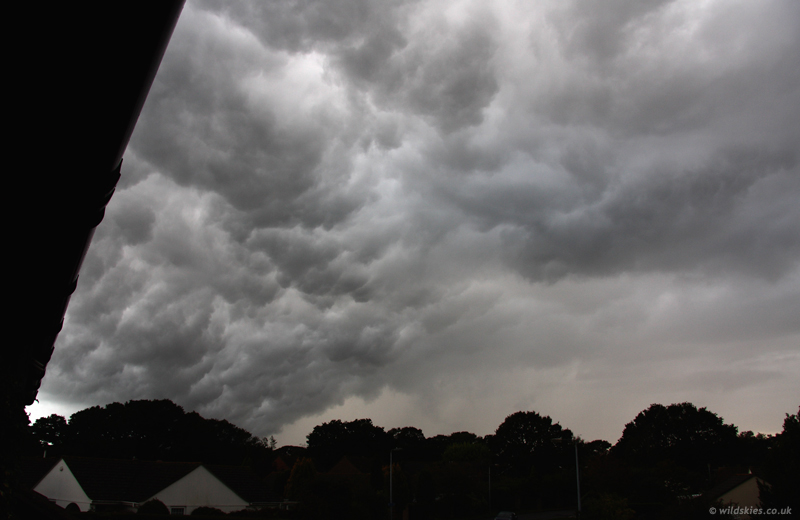 The view from the back garden, looking SW: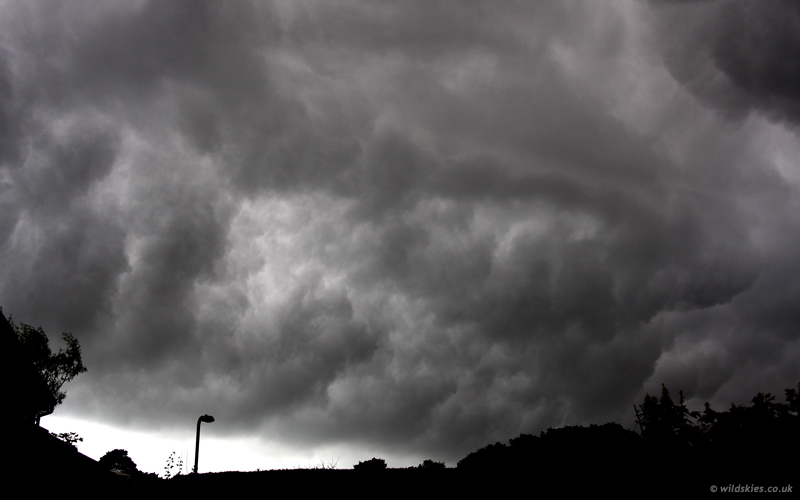 The the view to the SE as it moved away. Despite it's angry appearance there was only a moderate shower, but it did last a good 30 minutes as it was very slow-moving: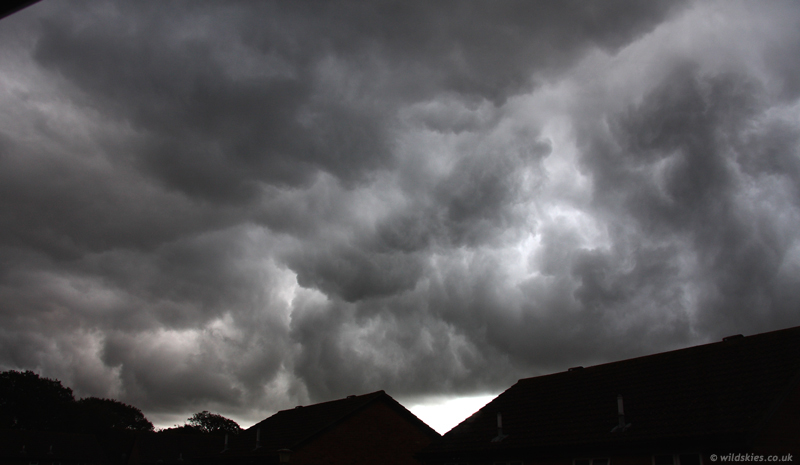 As the shower cleared and the setting Sun came out, a very bright rainbow formed to the East. I noticed some banding on the inner edge of the main 'bow, so zoomed in to see 'supernumerary' bows (alternating green and pink/purple bows). See here for more details about this uncommon optical effect: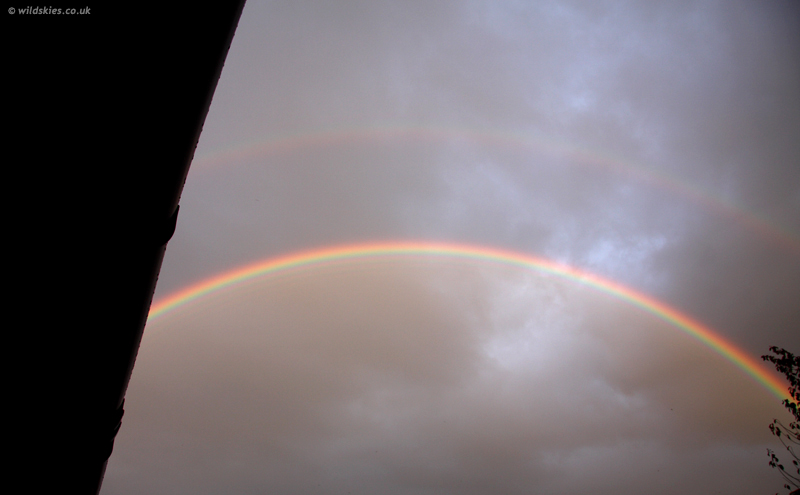 Here is a zoomed and cropped version of the above photo, with enhanced processing to show the supernumerary bows: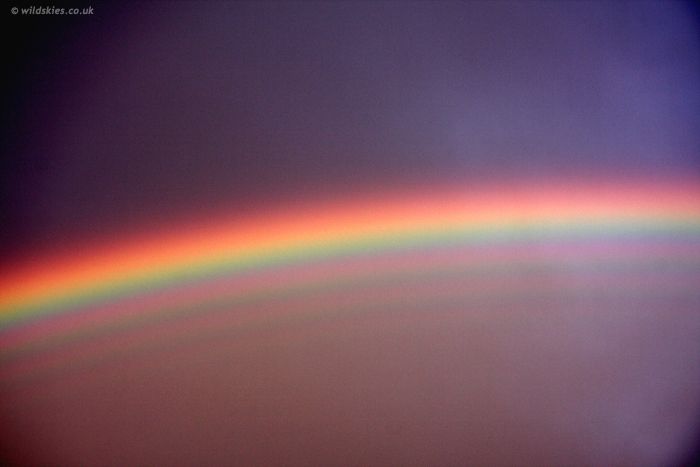 If you look closely you can also see them on the following photos. It turns out that even the fainter secondary bow had a supernumerary bow aswell!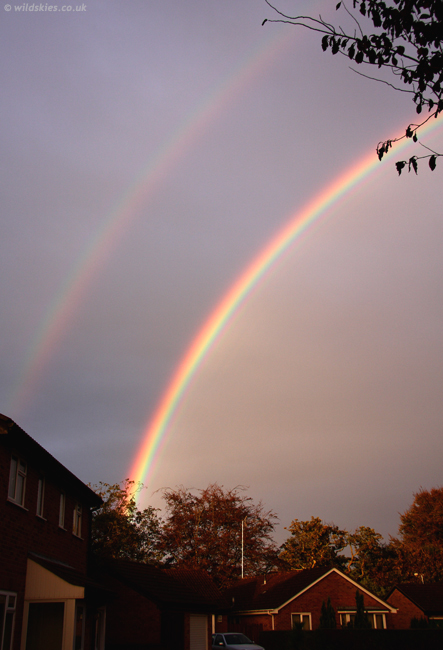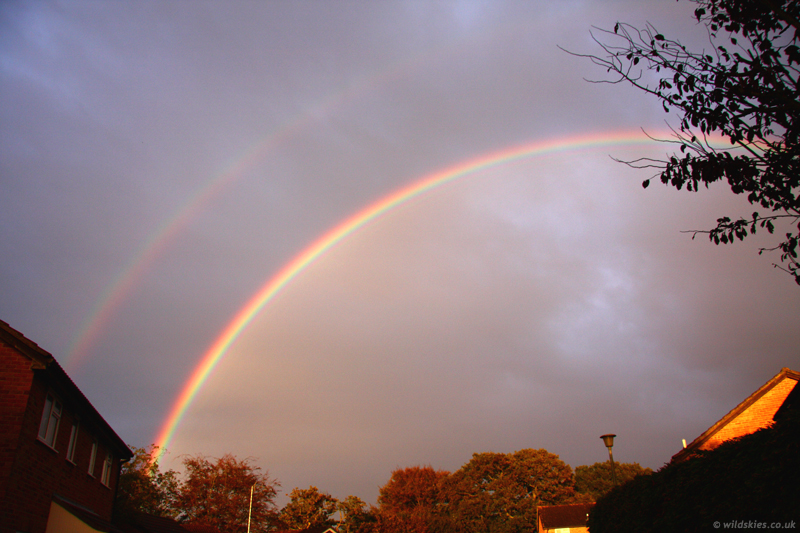 And finally, a golden sunset as light rain continued to fall under the rear edge of the shower: