May 6th: Gust Front, Shelf Cloud and 'Gustnado', Hampshire
A few hours before the lightning display later that evening an unexpected event occurred over the Christchurch Bay area. A few showers and mid-level storms had developed in the Channel during the afternoon, but the action wasn't expected over this area until later. I went to the coast to see if anything interesting was happening and after about 20 minutes I noticed a distinct line of cloud approaching in the distance. Several other photographers/chasers had arrived and we kept an eye on this new feature: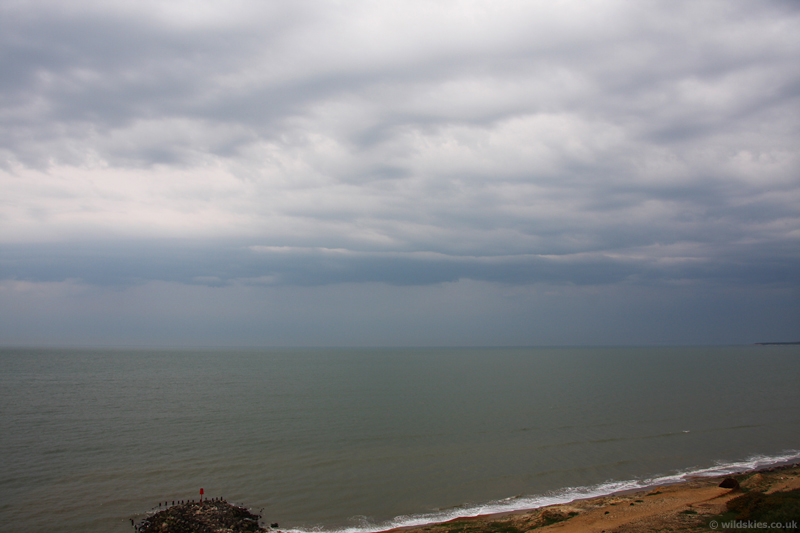 As it approached, it became much more defined, developing into a shelf cloud, drawing in scud and low cloud ahead of it: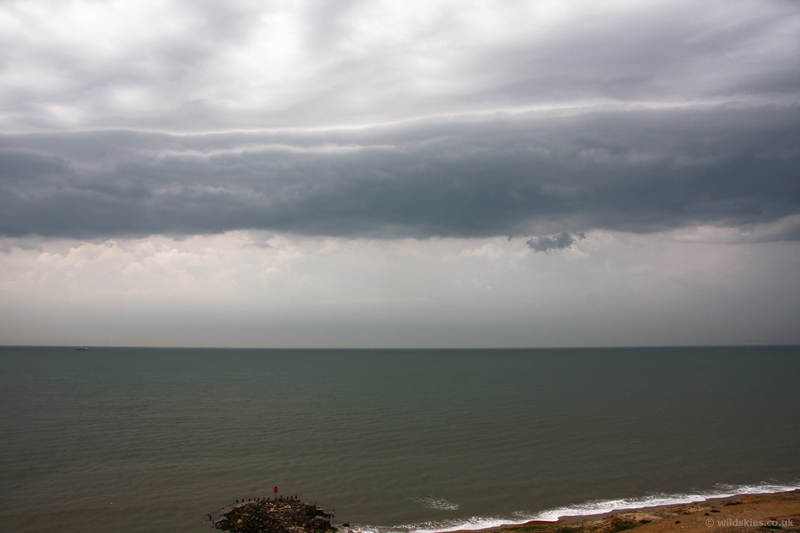 As it got nearer it really strengthened, obtaining a layered structure. It looked ominous and formed a giant 'bow' shape many miles across: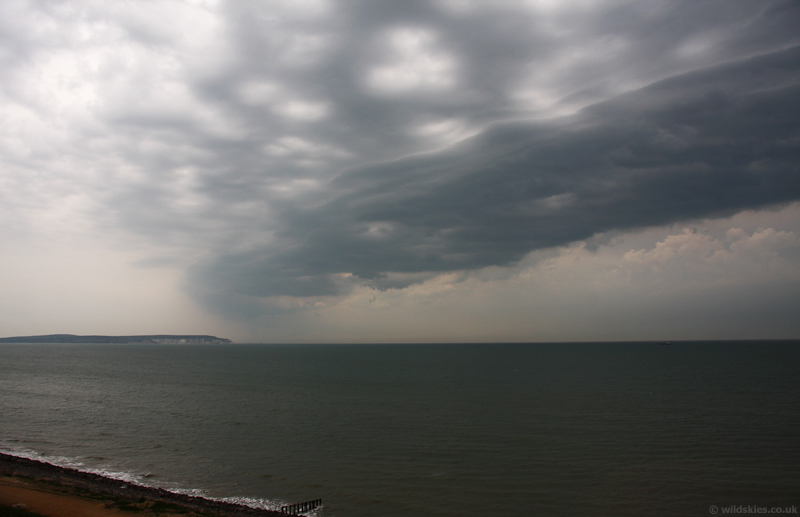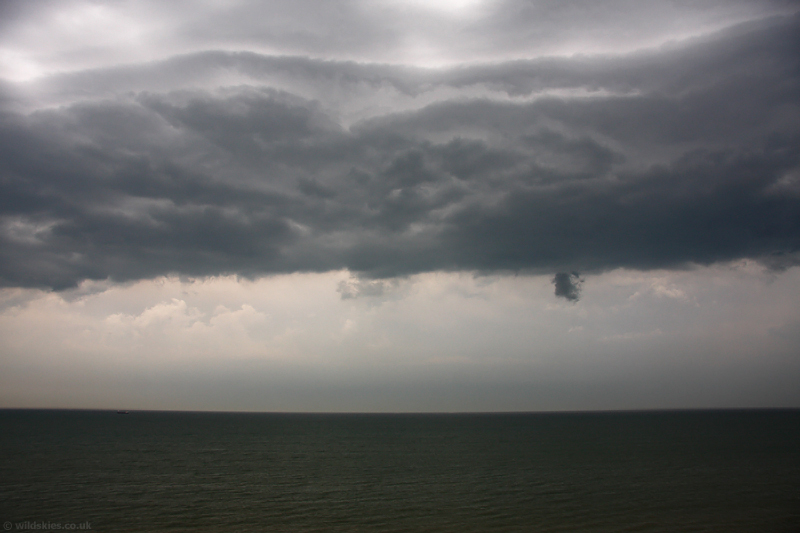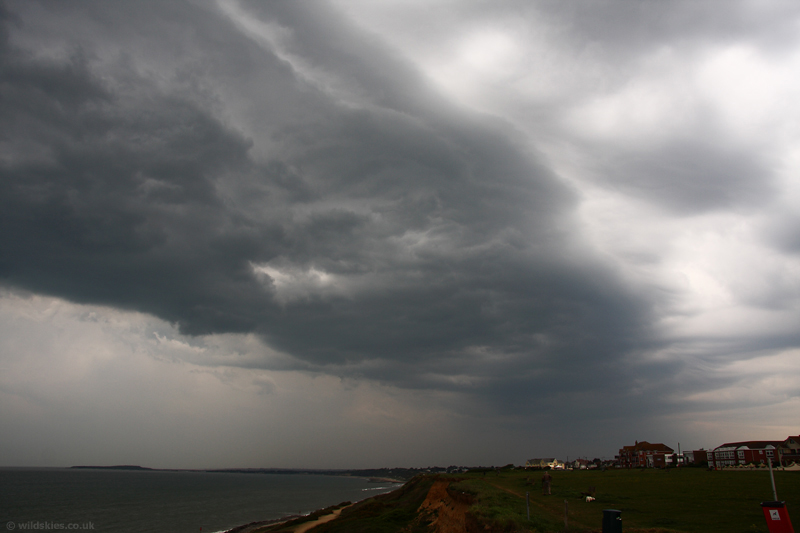 As it came ashore none of us on the cliff-top were ready for the strength of the wind! Dust and sand was blown 50ft or more up fro the beach, reducing visibility and filling our eyes with grit. A car behind us had left its handbrake off and began to be blown backwards as tripods went flying. The wind veered from a light northerly to a ~50mph+ southerly in an instant. The Needles on the Isle of Wight, seen in the distance in the shot below, recorded a gust of 85mph, the strongest gust of the year to date: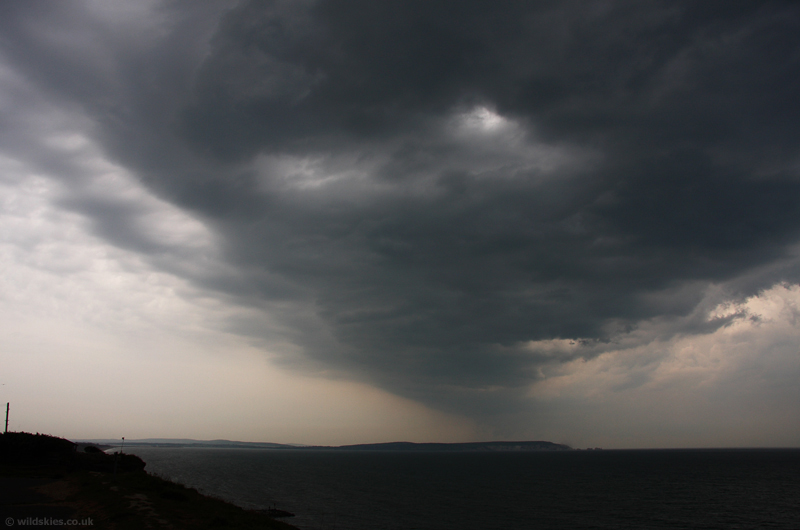 As I was taking shots of it passing overhead someone shouted "tornado!", pointing out to sea. There was indeed a large area of spray being lifted from the sea surface and rotating fairly rapidly. It wasn't under the updraught region of the gust front, so must have been a 'gustnado'; a vortex that sometimes spins up beneath a gust front, which can cause minor damage.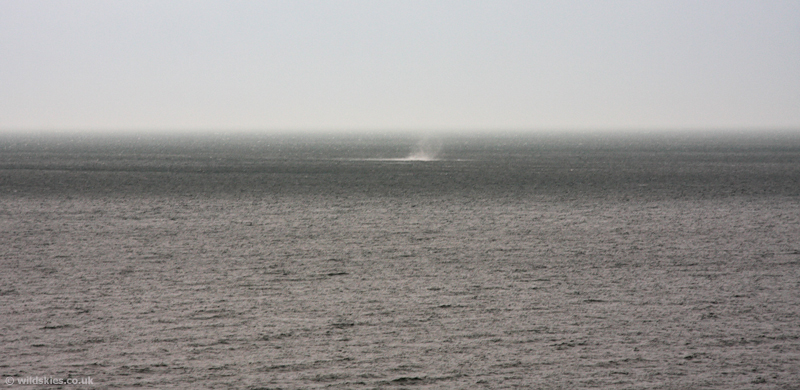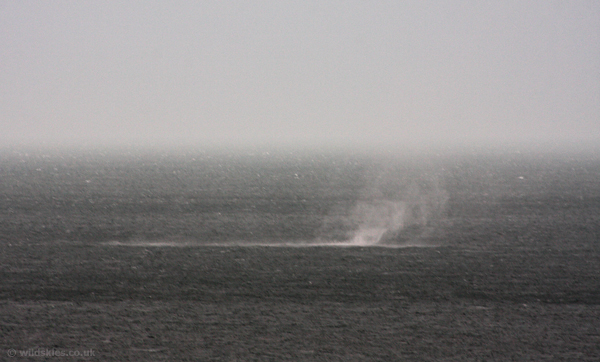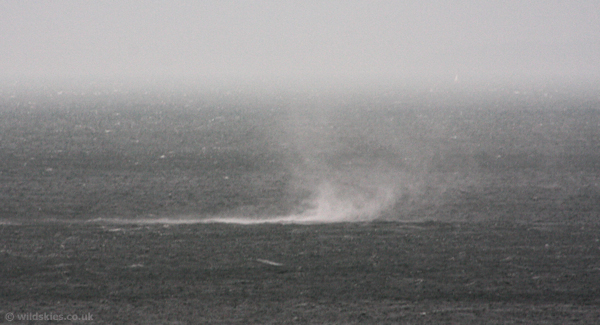 It persisted for around 3 minutes, travelling towards the shore. When it it the beach at Highcliffe, a large cloud of sand and debris was lifted into the air, but I didn't hear any reports of damage: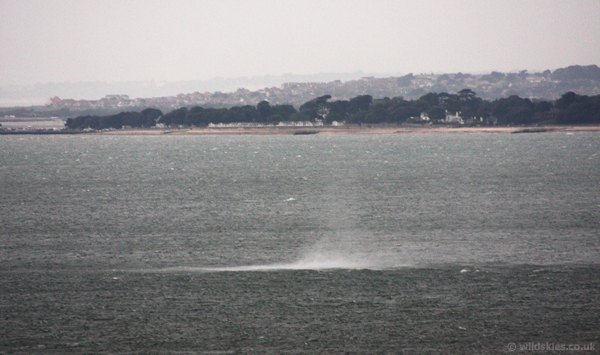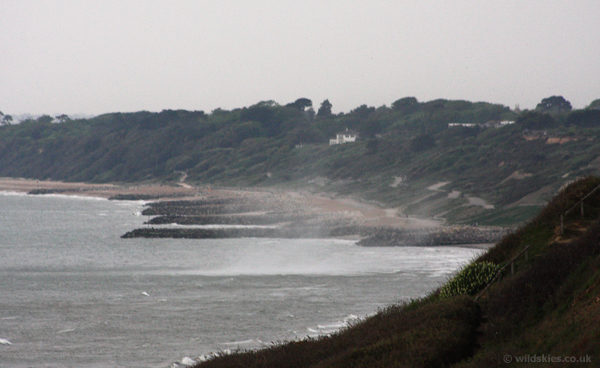 A few of the gust front as it moved away. The storm that triggered it was long-gone and we returned to light winds and the odd spot of light rain afterwards: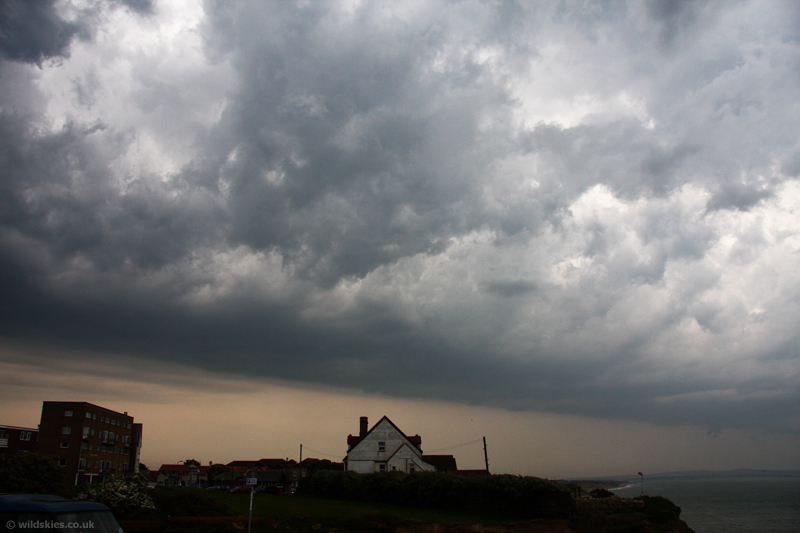 Behind the front a nice display of mammatus rounded things off: