April 13th (part 1): Funnel Clouds, Amber Wood, New Forest
Heavy showers and scattered thunderstorms were forecast for this day. However, the previous few days had the same forecasts, so I didn't really take much notice. Instead, I decided to take a walk, in the northern half of the New Forest and took the camera to capture a few landcapes. At 0900 , on arrival, a few weak cells were producing showers well to the north: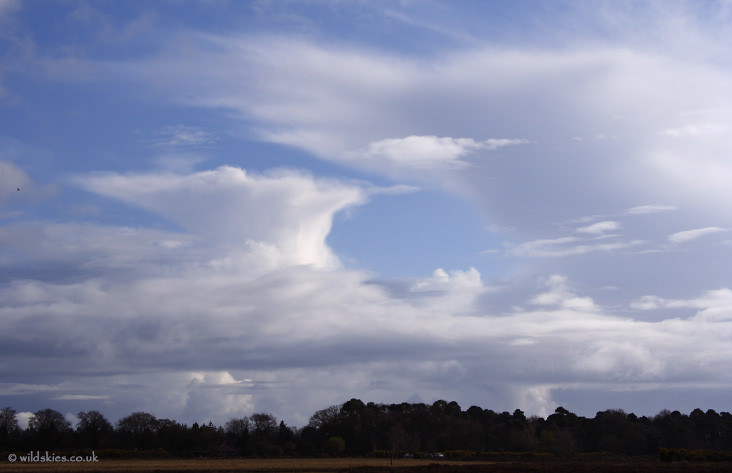 By 1100 (BST), a few more showers broke out to the south, again quite weak, but quite impressive visually: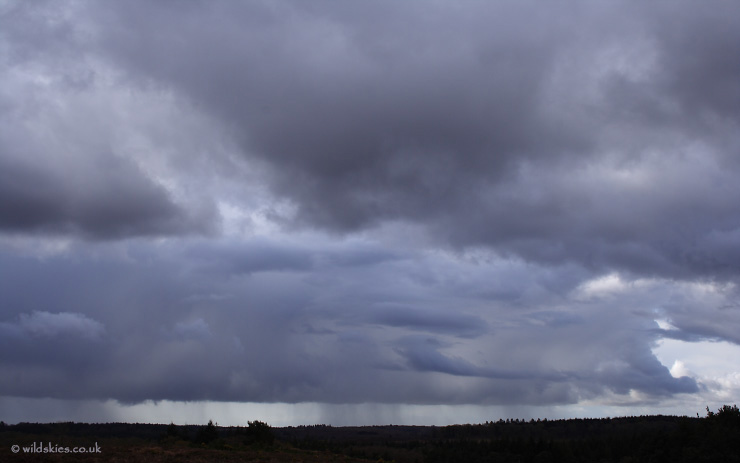 At 1140, one cell caught my eye as it rapidly developed to our SW. I took some shots of the convection, not expecting anything special: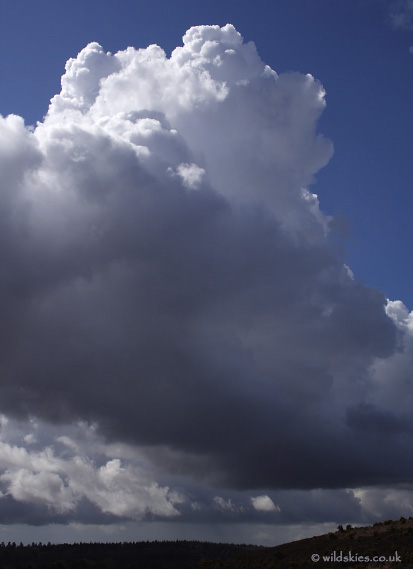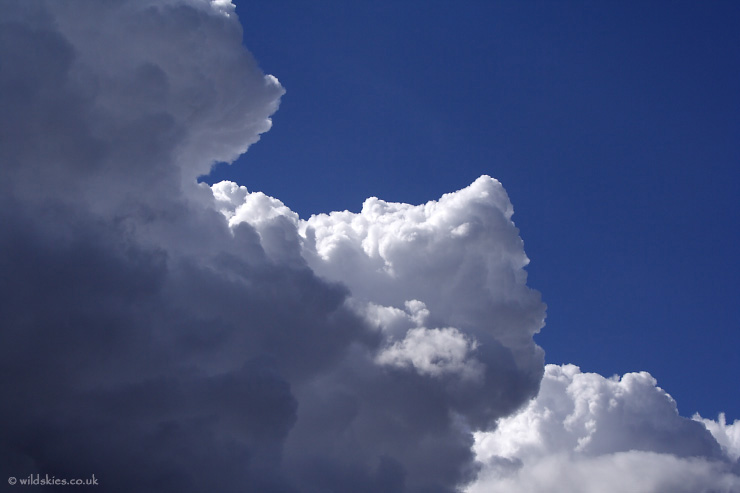 I noticed a lowering from the above cu at about 1200, meanwhile it continued to grow above, seemingly stronger than any other in the area. Upwind of this was mostly clear sky: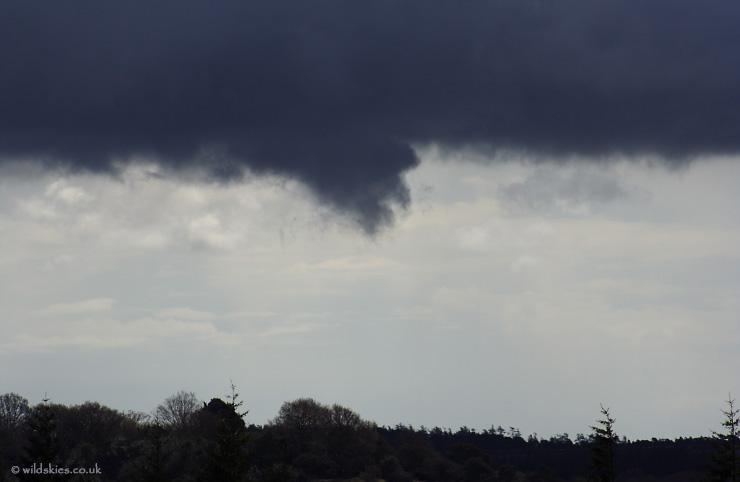 Because of the strength of the developing clouds we decided to start back to the car, at this point about 4 miles away. Lightning would be a real danger out here on the heath with no shelter around. On the way back I kept shooting the developing cells. Here another exploded just NE of the previous one (which was now catching up with us):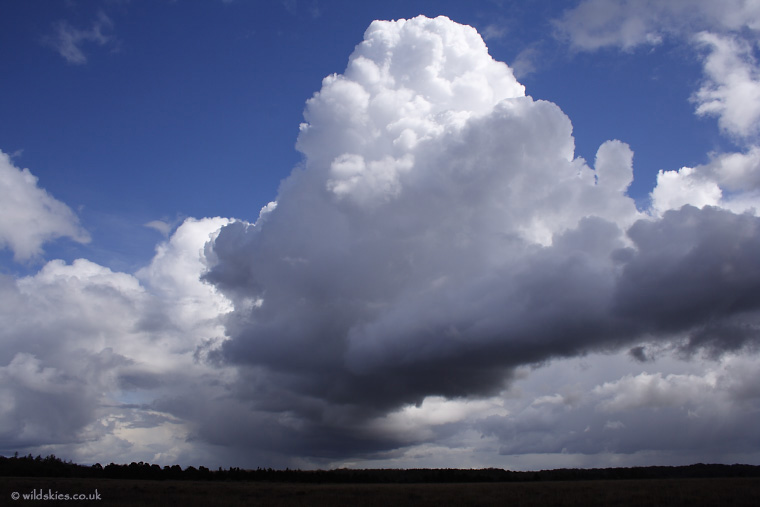 This is the final shot of the NE cell before the closer one caught up and obscured the view, clearly very strong convection: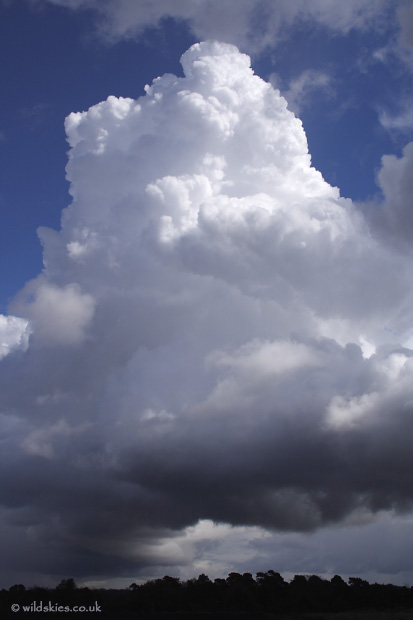 I then looked back towards the approaching cell, and I had the first view of the funnel (1240 BST):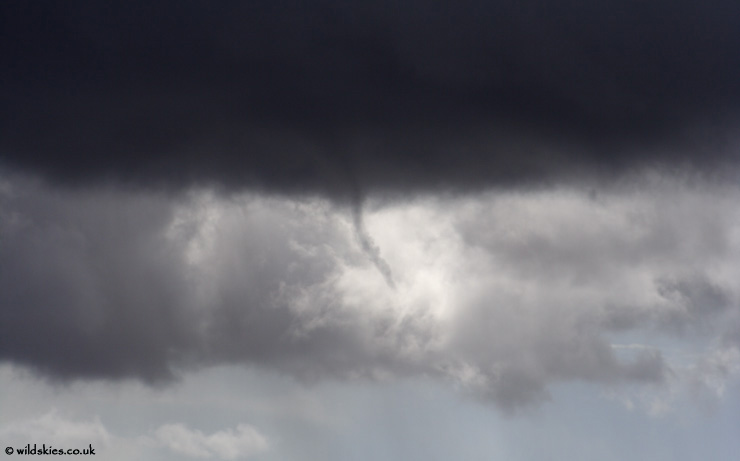 It rapidly developed a rope-funnel, nearly down to tree level, with quite violent motion, contorting and twisting. At this point it was less than 1/2 a mile away from us (on foot):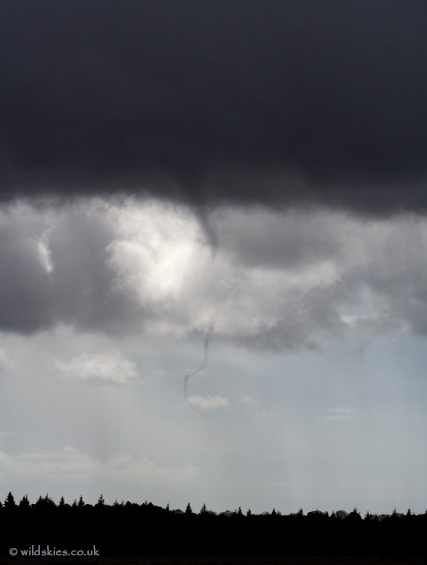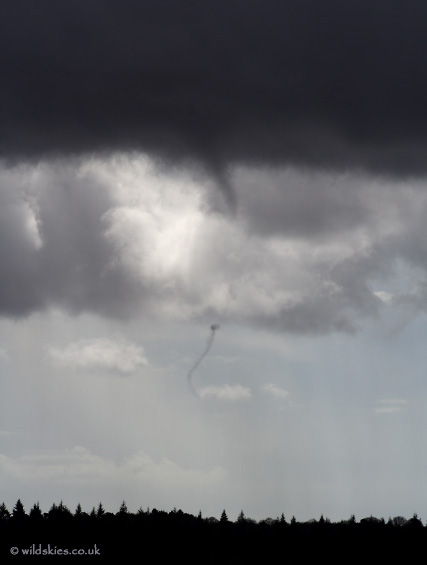 See part 2 for the next set of images as this funnel died and another formed soon after.