June 3rd: New Forest Floods
This was quite an unexpected event. We had around 75mm of rain (3 inches) in the previous 10 days or so, so the ground was already pretty saturated in the Forest. More thundery rain was expected to move up the east coast of England overnight on the 2nd/3rd, but this didn't materialise and instead central southern England developed it's own low pressure system which produced persistent heavy rain over the area for at leat 15 hours. Oxfordshire was worst affected with one fatality due to flood waters, and about 50mm of rain in 12 hrs. In the New Forest, I collected 29mm, so certainly enough to cause the local rivers to burst their banks: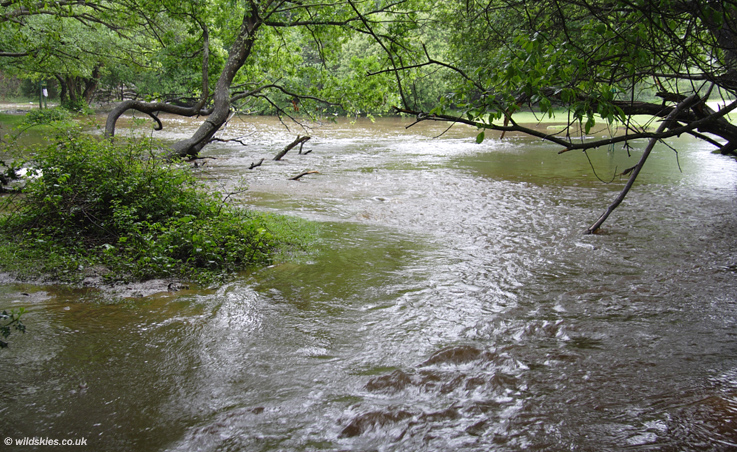 The village of Brockenhurst has a small river running through it, which is usually little more than a shallow stream at this time of year. Many of the roads were underwater: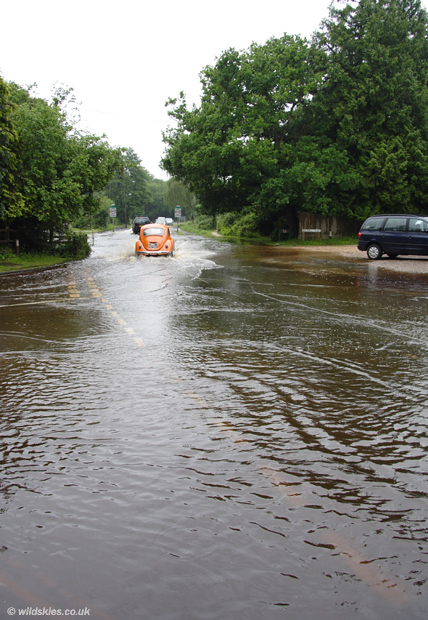 40mph...if you're lucky!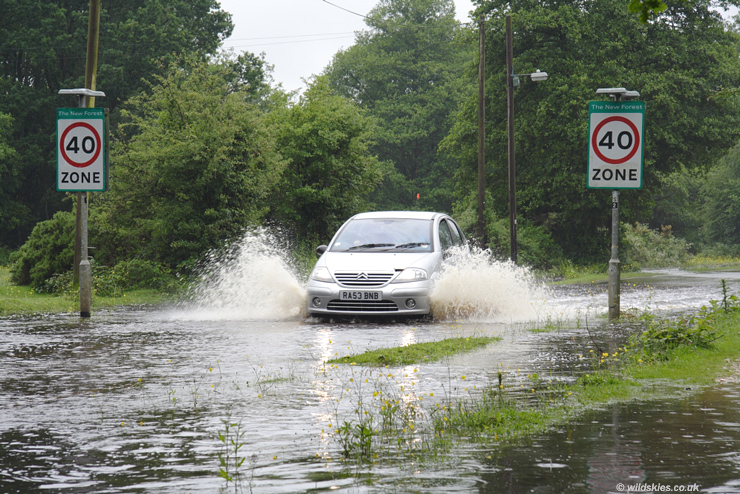 Not a good summer for this plant: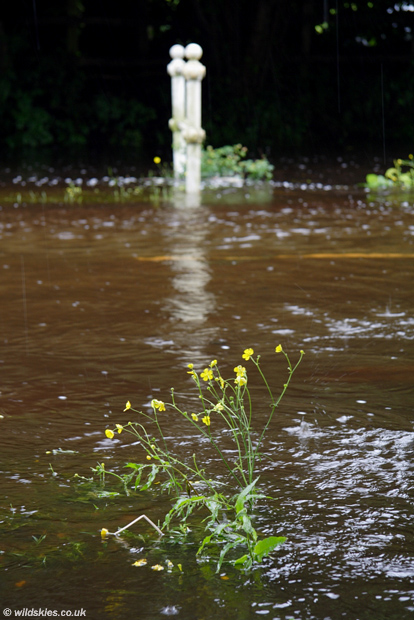 4X4s were more suited to the conditions. It was still raining at this time, some 12hrs after it had started: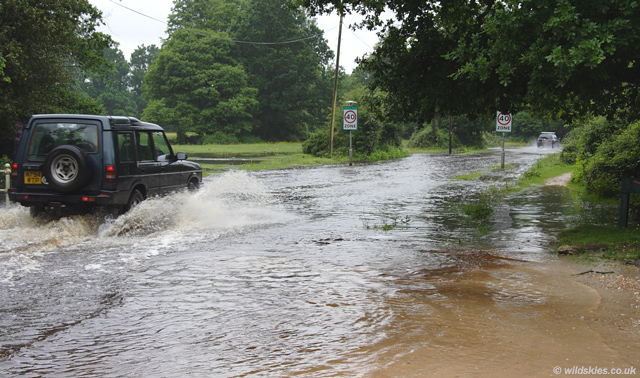 Many cars were forced to find another route, and the recovery truck was there to help stranded cars that had managed to get stuck: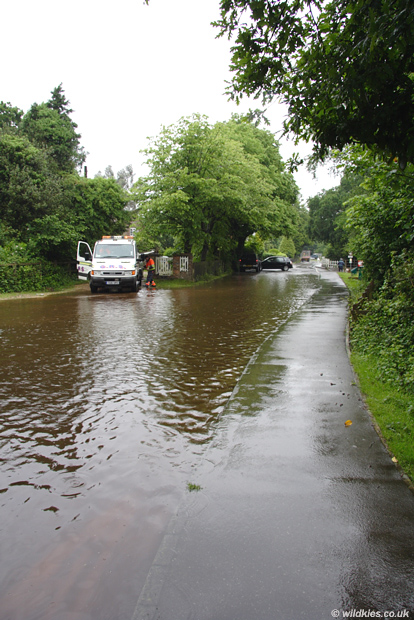 And here is a shot of the infamous railway bridge 'dip' that always floods in heavy rain. Another driver was dumb enough to ignore the depth gauge (said nearly 2ft deep) and got stuck. He was pulled out a few moments before this was taken: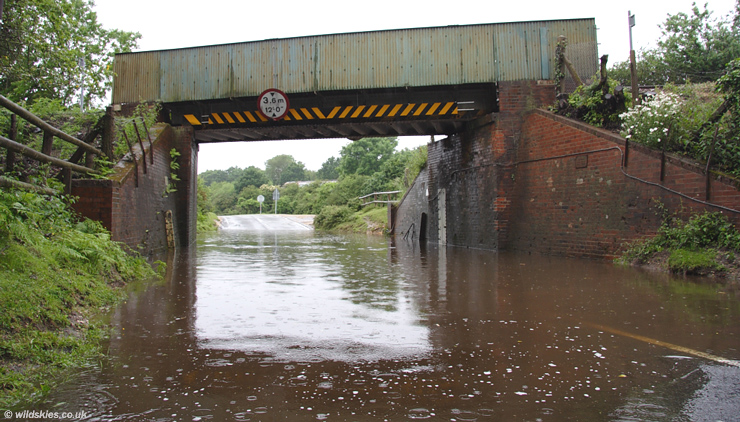 We can only hope the weather improves this summer and we get some heat, and the resulting thunderstorms, going!