July 1st: Thunderstorms over Kent
Bored with the complete lack of thundery activity since early spring and watching an area of thunderstorms moving towards SE England in the evening, I decided to make a trip of it and see if I could find something to photograph, ideally timing my arrival with the storms. I drove along the south coast road, passing Chichester and Brighton and on towards Eastbourne. It was at Eastbourne where I saw the first lightning to the SE over the Channel at about 2230 (BST). By the time I got to Hastings, vivid, multi-branched ccs and cgs were occurring every few seconds. I pulled in just after 2330 to try and get some shots of the lightning but I only managed a few before the storm weakened and moved away into north Kent, but at least I got something for my effort and witnessed a decent storm for an hour or more. First image here is at about 2130 near Portsmouth, showing mid-level instability: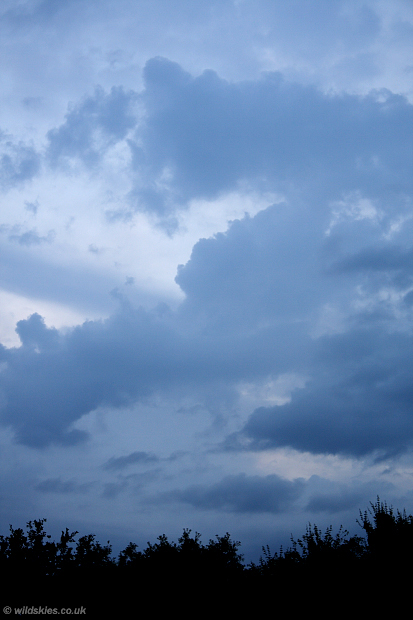 The only decent lightning shot of the evening, but not too bad and certainly better than anything around here in the last 18 months: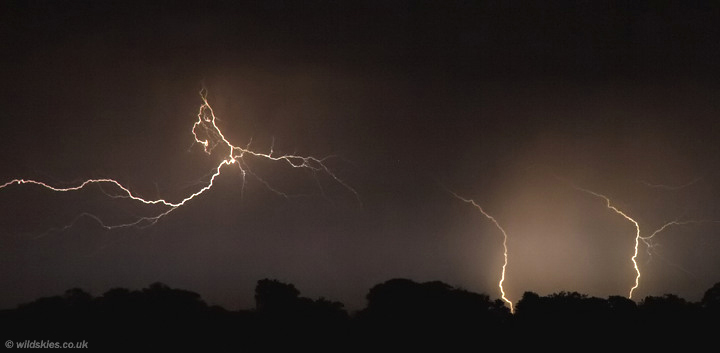 Gutted I missed this large cg (left of frame), still, shows the cloud base nicely: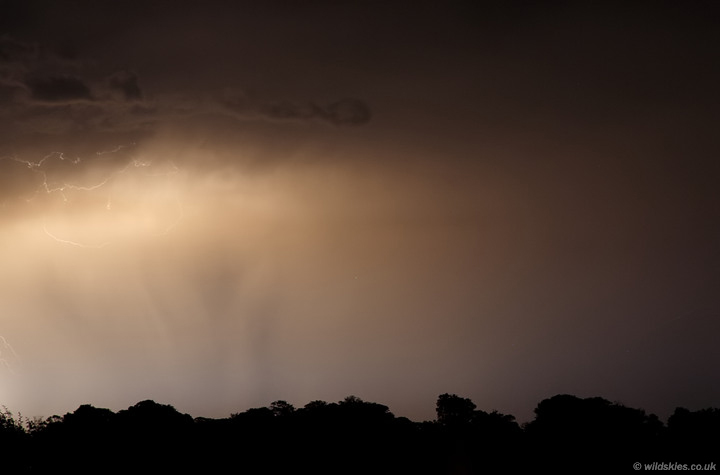 On the way home I saw a stunning noctilucent cloud display which was an added bonus to the night. I finally got to bed at 0430!