November 26th: Early Morning Thunderstorms, New Forest, Hampshire
I was woken by thunder at around 6 a.m on this morning, so decided to head to the coast to see what I could find. There were a few weakly electrified cells moving onshore, the one here is moving over the Isle of Wight.
This was a seperate cell that produced a few IC bolts, one of which I managed to catch. The wind was near gale force at the time.
Meanwhile, to the west was this large line of thunderstorms moving SW to NE. The anvils looked spectacular in the dawn light and so I drove back inland to intercept them as they moved across.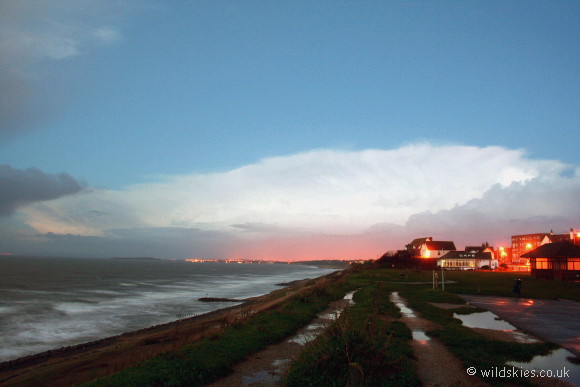 Over the New Forest, the showers continued to intensify with torrential downpours and some local flooding.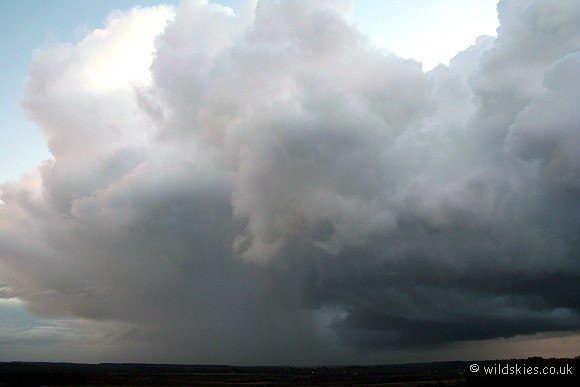 This shot shows the previous line of anvils approaching, illuminated by the rising sun. Rapid development still taking place.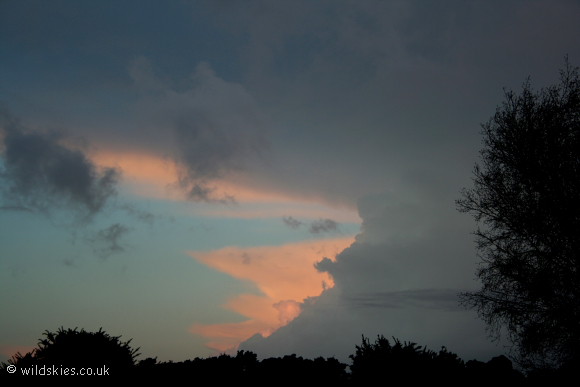 As they were moving away slightly, I decided to punch through and view them from the north as they approached. This view is looking south towards a line of developing storms.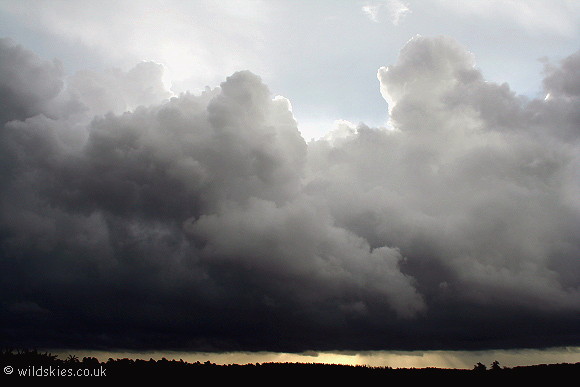 Then, from the west, a fast-moving storm quickly formed into a bow-echo with frequent CG lightning. It caught me by surprise somewhat, as I was on open, high ground and had to retreat to the car quickly. It produced copious rain, small hail and numerous lightning strikes as it passed.