Hants & IOW Air Ambulance: 29th June 2008
An unexpected visitor to a local playing field today. I'd just got back from the forest around lunchtime, to find a helicopter circling around above our house. Through the telephoto lens, I could see it was the local air ambulance: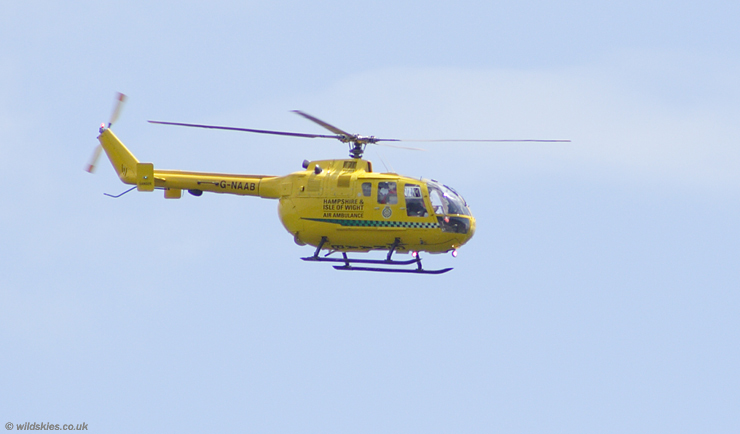 It then landed on a small playing field between some houses just a few yards down the road: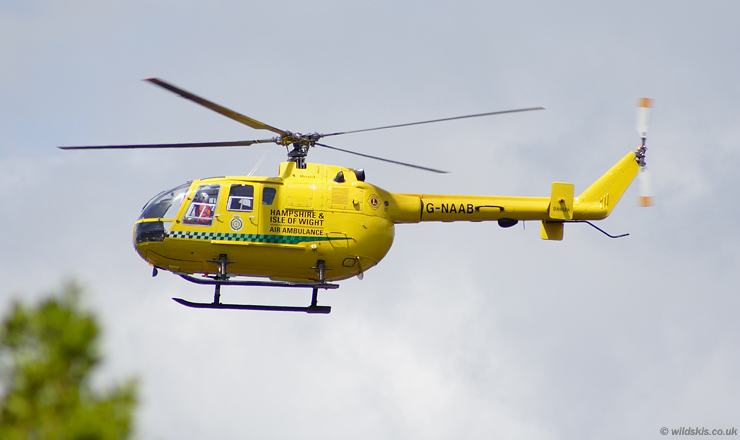 I went for a closer look, thinking the aircraft may have had a fault, or maybe there had been a car accident nearby. I took the camera, but decided not to get in the way if there was an emergency of any kind. However, nothing seemed to be happening, as the crew casually got out. One member got picked up by a car and taken away for some reason, perhaps it was a training exercise: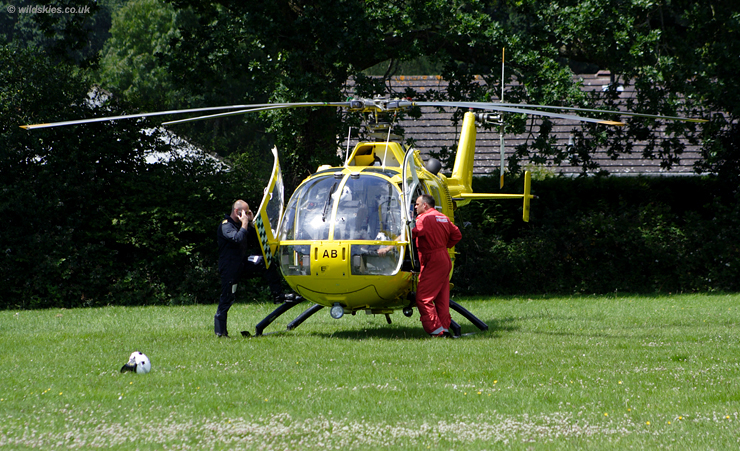 I didn't realise we had a local air ambulance, but some locals said it was introduced a couple of years ago. An internet search showed that it is based in Thruxton, which is some 40 miles or more away: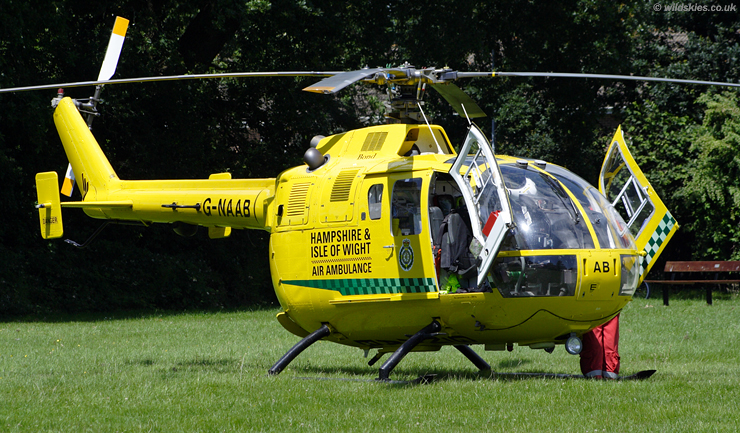 The crew member that had been taken away by car returned within 10 minutes or so, and they started up the engines readyto leave again: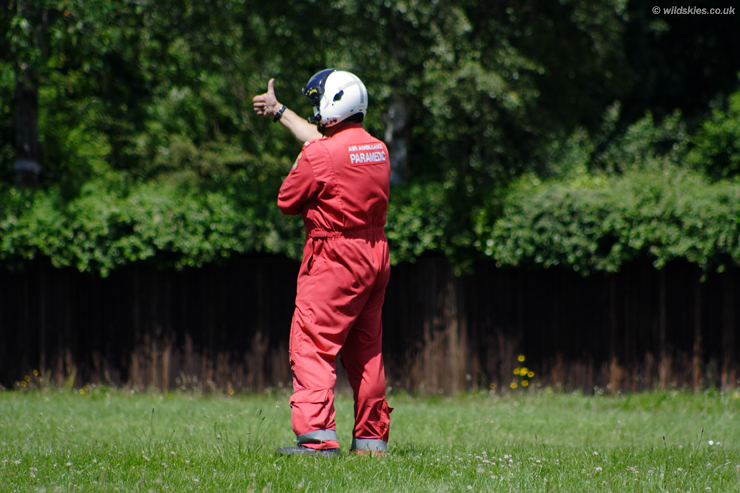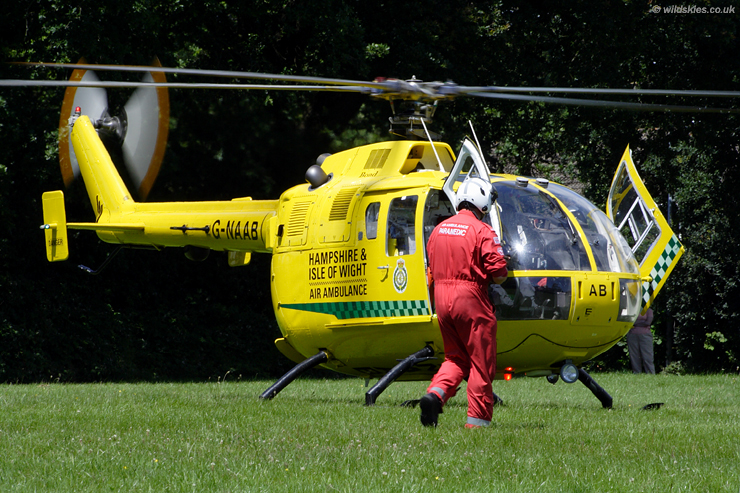 Lifting off, it created a huge downwash, nearly knocking some people off their feet: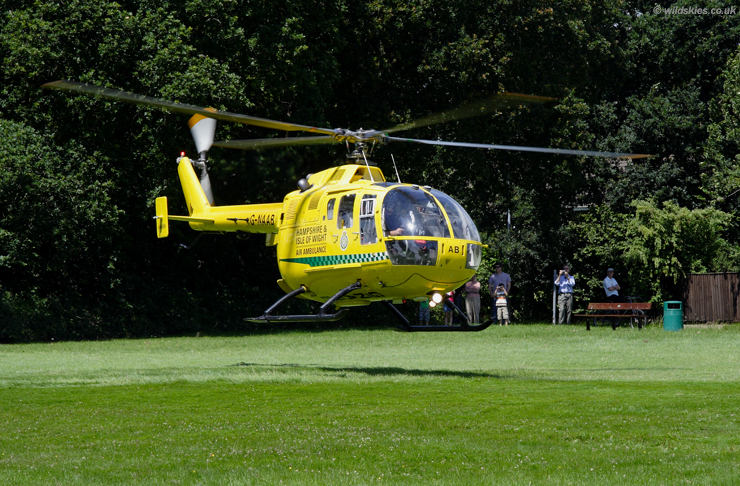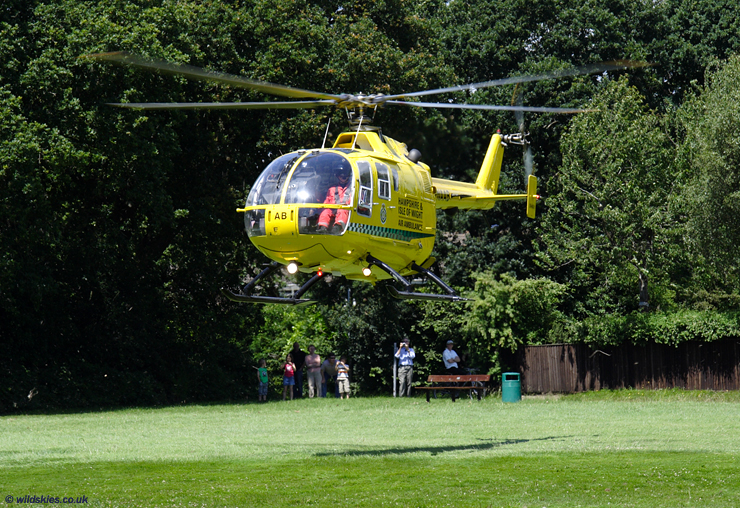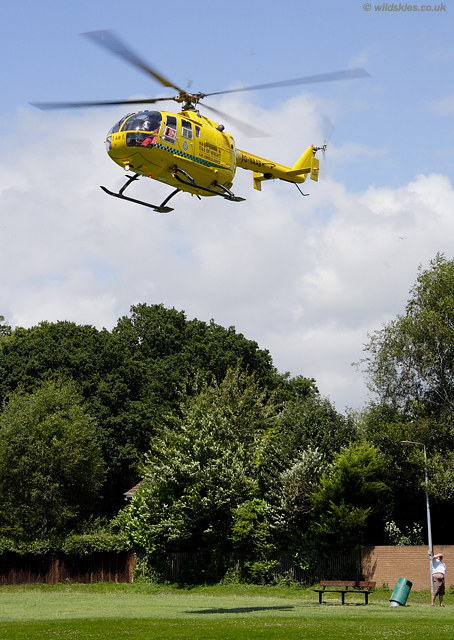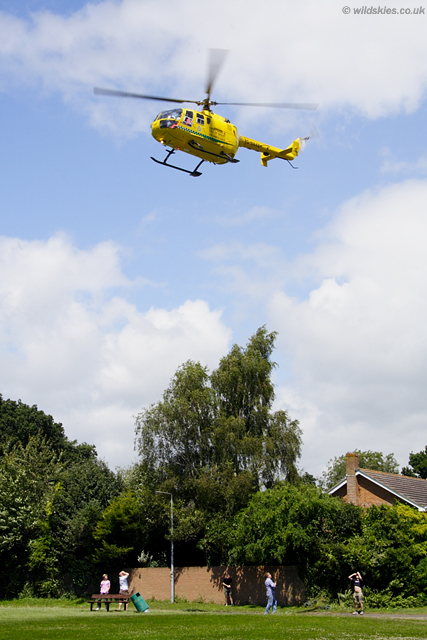 It then flew overhead and away. I never was quite sure why it landed here, but made for an interesting few minutes.