Dawlish Airshow, 2009 (part 1)
This is another first for me this year. I've often seen spectacular images from Dawlish airshows of years gone by, so couldn't resist the opportunity to take the camera along in the afternoon on the first day of a holiday in Devon. I headed for Holcombe Hill, just south of Dawlish, to get a good vantage point for the displays from the Red Arrows and the Vulcan.
No sooner had I arrived, the Red Arrows arrived overhead to begin their display. This has to be one of the best places in the country to watch them, as they fly low overhead: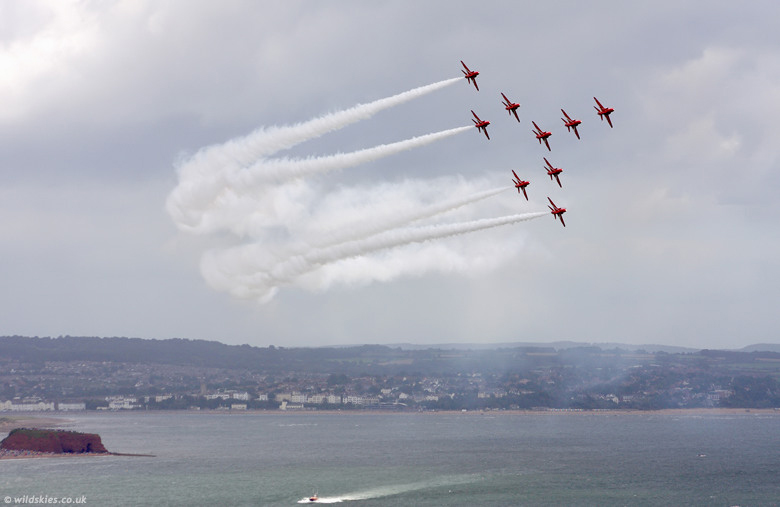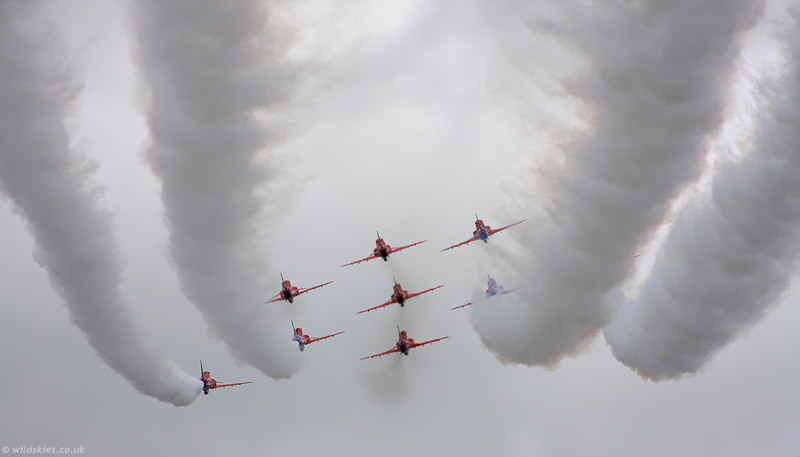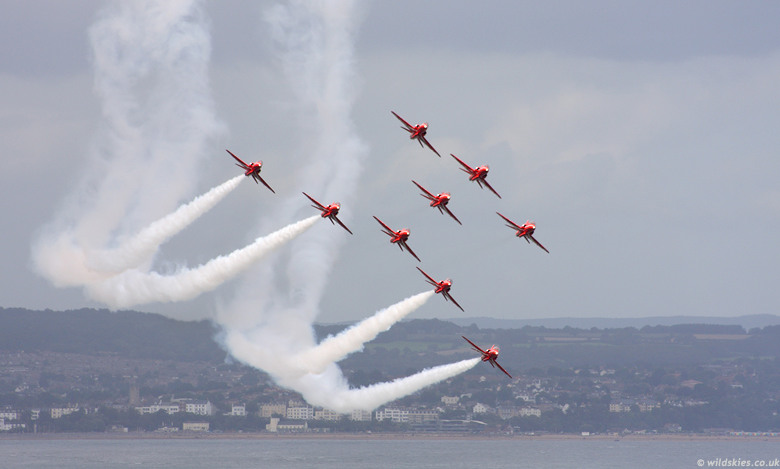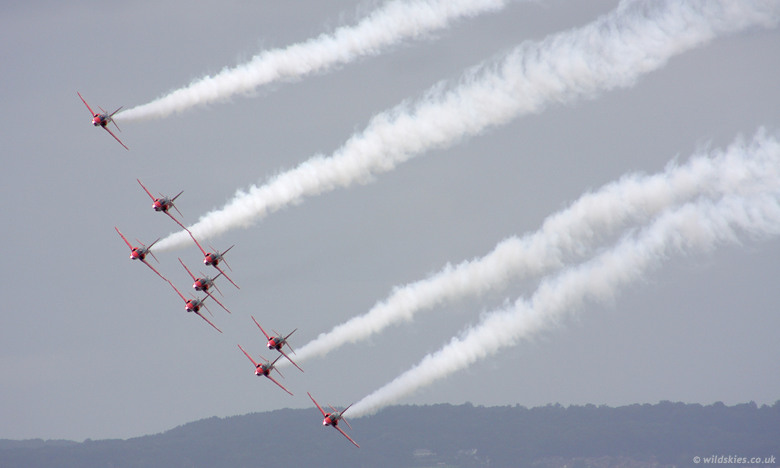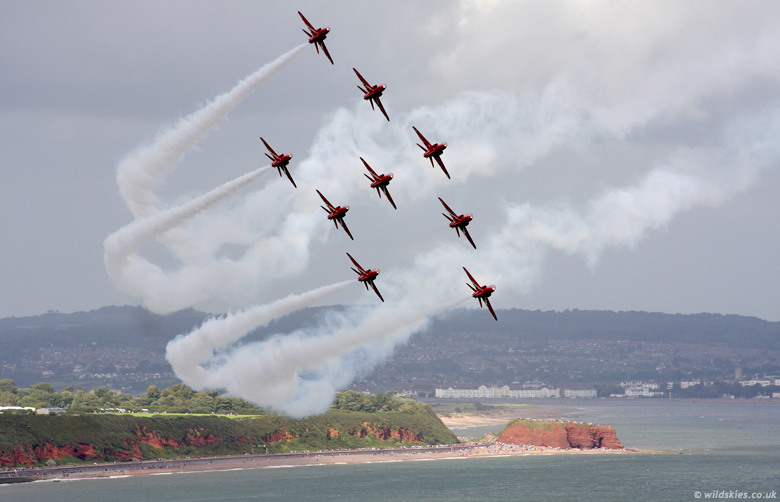 Occasionally, a single jet would fly low overhead. Here's one passing by after a crossover, flying through the smoke left from a previous pass: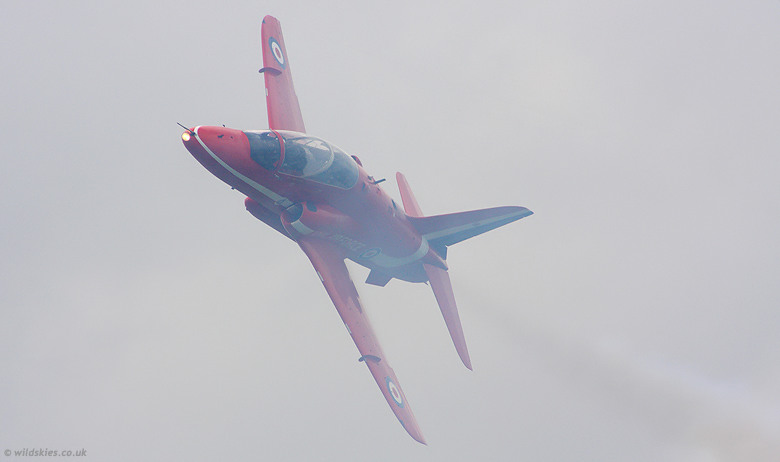 And another pass, this time with vapour from the wingtips as it made a tight turn: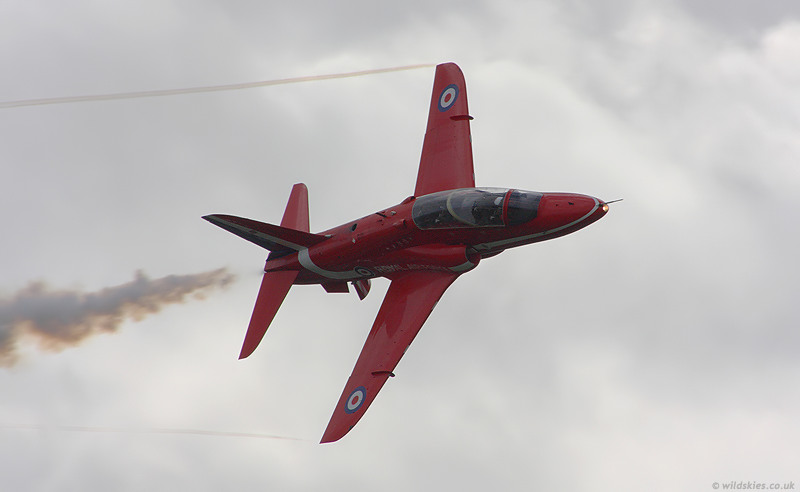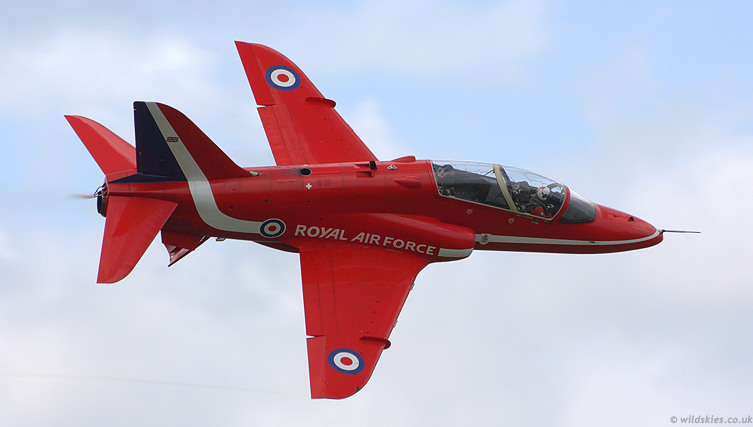 They often came straight at us on the hill before pulling up: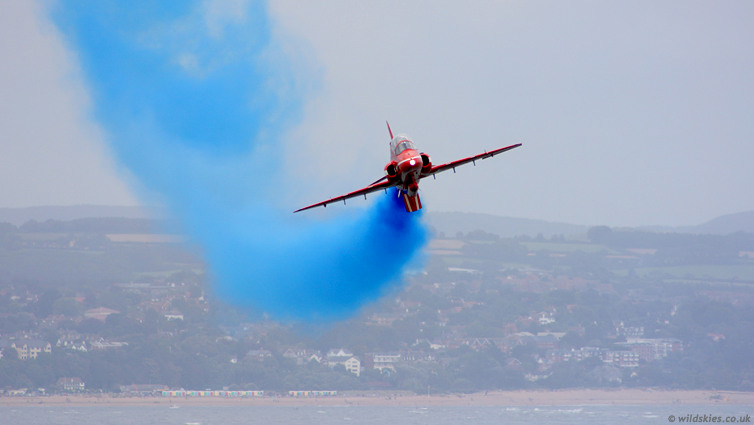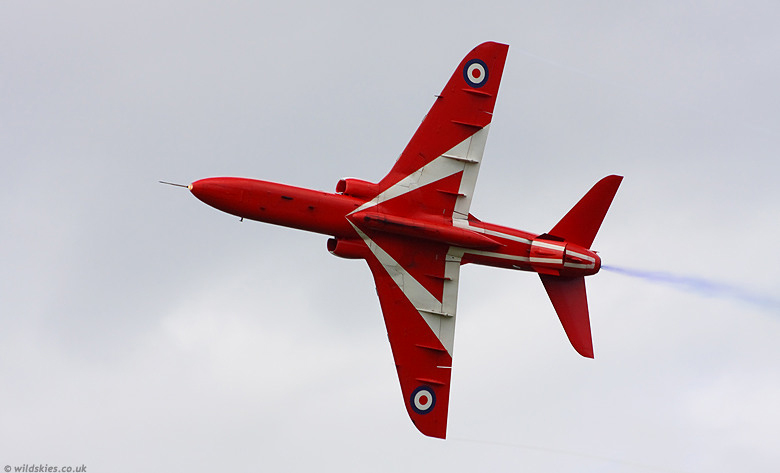 Although quite dull at times during the display, the cloud added some drama to shots as the aircraft approached: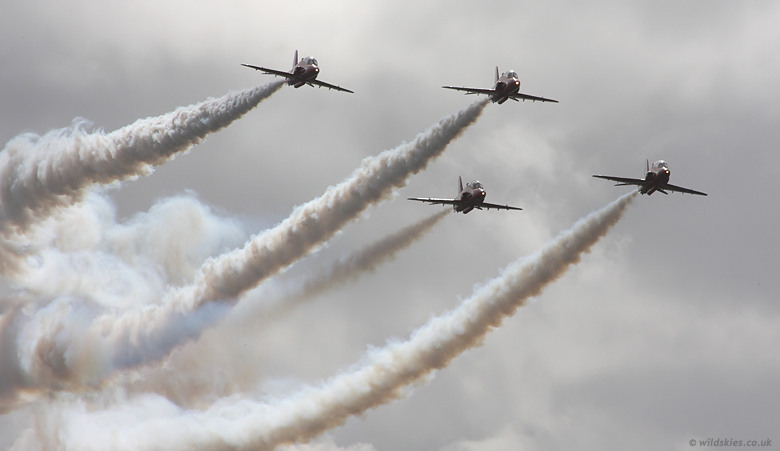 After the display had finished, it seems one of the pilots decided we deserved our own low-level flypast at the hill, and treated us to a high-speed turn at or below our level: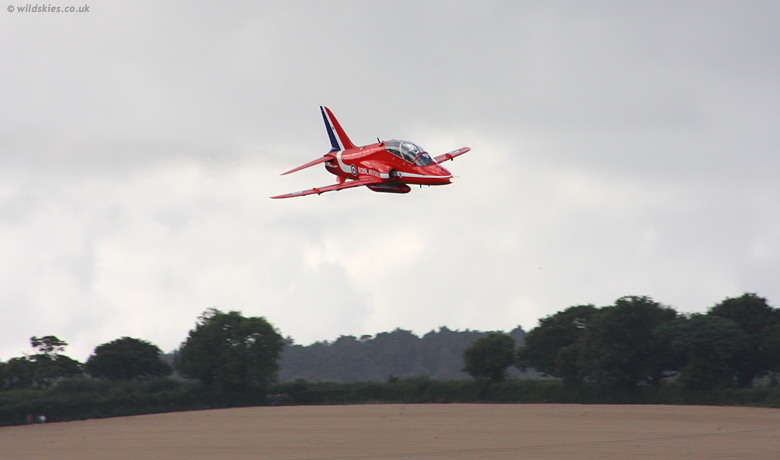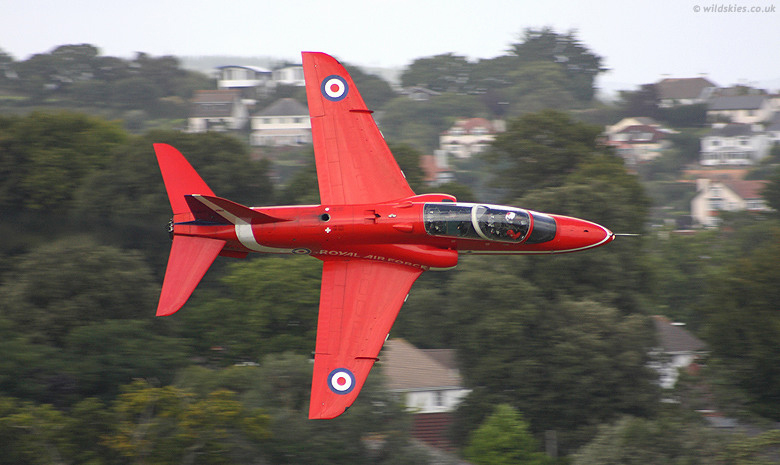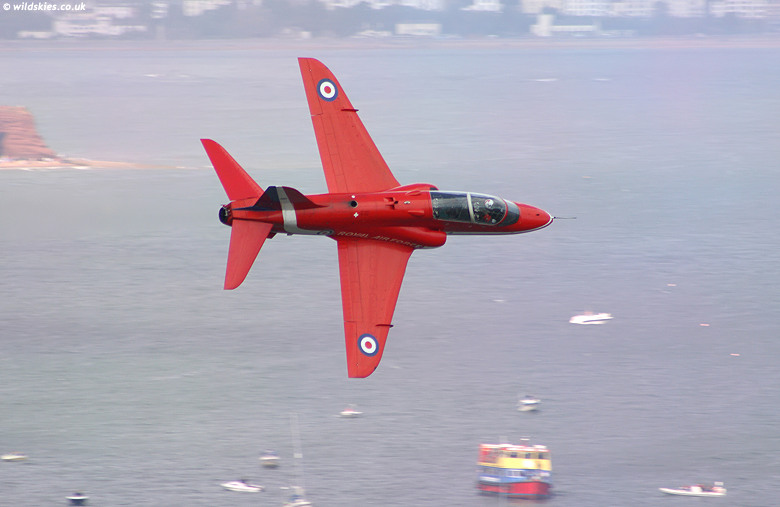 In part 2, the Vulcan formed up with the Red Arrows to give a spectacular set of flypasts.